Image

Strategic Business Development
Master's Programme in Strategic Business Development
Do you aim for a successful career in business development and strategy? Do you see yourself in developing prosperous businesses? If you have completed a Bachelor's degree in management and organization, international business, marketing, or your degree includes a minimum of 35 ECTS business studies, your dream of obtaining a M.Sc. in Economics and Business Administration can be realized.
Developers of tomorrow's business
The Master's Programme in Strategic Business Development is your stepping-stone into flourishing business career. The programme offers you the in-depth knowledge and the work-life skills needed in: analyzing and identifying smart strategic choices; envisioning and planning fruitful business opportunities; and implementing them towards successful, well-grounded solutions.
The Master's Programme in Strategic Business Development is taught by academics who are highly active in conducting academic research and collaborating with companies in their research projects. This ensures that the content of the program is up-to-date. To warrant efficient and motivating delivery, our teaching approach is typically based on practice-oriented activities, in which the students need to apply the knowledge and theoretical insights. In addition to the interactive lectures and sessions, many of our courses include real-life and Harvard-style cases, simulations, projects, group works and presentations. Some courses also involve visiting presentations by managers from various industries.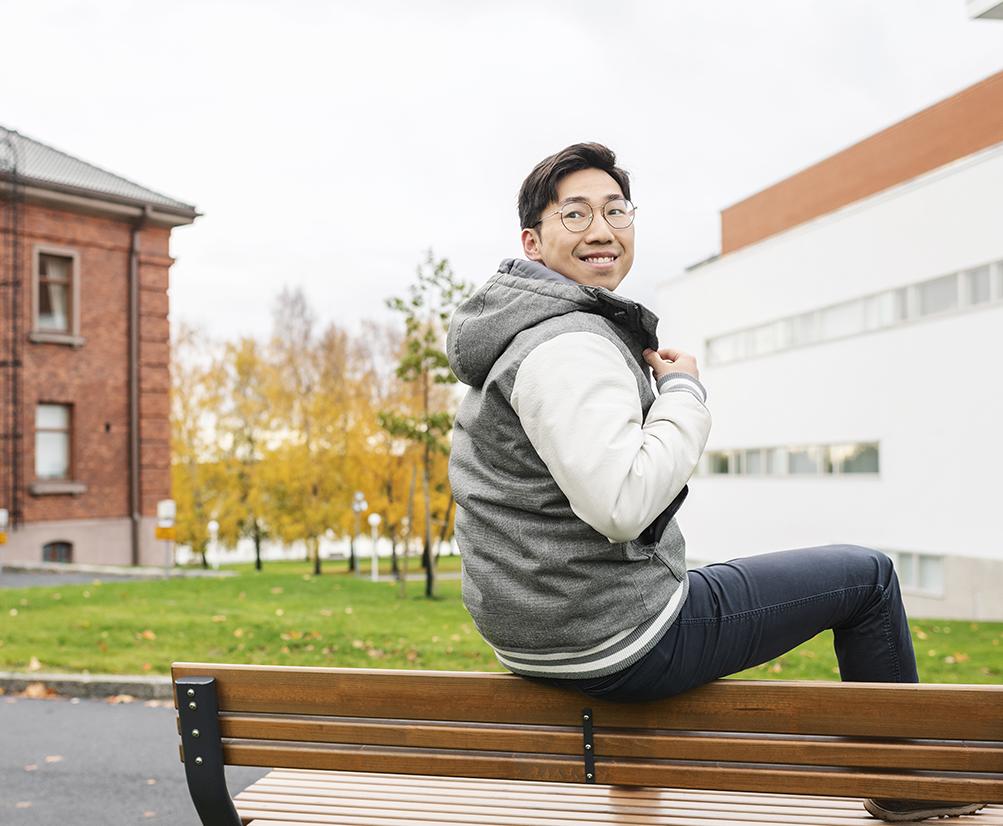 | | |
| --- | --- |
| | The EFMD programme accreditation is the most thorough programme accreditation system for business and/or management degrees and courses, including face-to-face, blended and online provisions. It constitutes a benchmark for what is considered an internationally recognised and peer-reviewed programme. The EFMD programme accreditation covers all facets of programme provision: from its institutional, national and international environment, through its design, delivery, outcomes and impacts, to its quality assurance processes. EFMD Accreditation emphasises academic rigour, practical relevance, internationalisation, and ethics and sustainability. |
| | The Master's Programme in Strategic Business Development is ranked 47th of the top 200 in the Eduniversal Masters Ranking 2016 in the area of General Management. |
More information about the accreditations, rankings and audits is available on this page.
Graduates of the programme are equipped to operate at middle and upper management-level positions in many businesses such as large multinational corporations, consulting, manufacturing firms, service businesses, and small entrepreneurial firms (e.g., in platform companies). Some examples of the career prospects that this programme offers are e.g., business developer, consultant, project manager, sales and key account manager, business analyst, business controller, and entrepreneur. 
By the end of the programme you will:
•    understand the role of strategic management as a part of managerial work
•    be capable of using strategic analysis and decision-making tools and frameworks
•    possess an ability to develop business models and strategies to develop existing businesses and to sense and seize new market opportunities
•    gain know-how to implement strategies effectively in a complex and changing business environment
•    become competent expert in project management, change management, organizational systems and process development, and network management 
•    understand roles of digitalization, sustainability and ethics in business development 
•    become comfortable in working in international environments
•    be able to work efficiently as a member of a team
•    be able to express yourself fluently in writing and in giving presentations   
The programme has well-established quality control procedures. The data obtained via independent survey conducted by The Finnish Business School Graduates indicate that ca. 90% of the recent graduates believe the delivery of the programme is well in-line with its objectives and that the gained competencies met their expectations. Moreover, the Strategic Business Development programme is awarded with EFMD Programme Accreditation. EFMD Accreditation is an international acknowledgment that approves the programme being among the top-quality business or management programme's in the world.
For more detailed testimonials, please see 'Student and Alumni Experiences' below.
The intensive 2 year programme consists of 120 ECTS and leads to a degree of Master of Science in Economics and Business Administration. Master's degree students are expected to complete courses worth approximately 30 ECTS credits each semester, as an active fulltime student. The programme cannot be completed as distance learning.
DOUBLE DEGREE OPPORTUNITY
Students in the Master's Programme in Strategic Business Development can apply for a Double Degree programme and spend the second year of their studies at our partner institution and gain degrees from two countries. The double degree programme is also a great opportunity to gain valued international experience.
Apply here
Applications to the International Master's Degree Programmes are done in the Studyinfo system during the application period.
Meet the Teaching Staff
University education is based on scientific research. We are in continuous dialog with enterprises and the surrounding environment in order for us to be able to offer the latest knowledge and insights in the future as well. Get to know your teachers before-hand by and have a look at our teaching staffs' presentations.
For more information about admissions please contact: admissions@uwasa.fi

For further information about the content of the programme please contact:
Jukka Partanen
Associate Professor
School of Management, Strategic Management

firstname.lastname@uwasa.fi
Toimisto
Vaasan Yliopisto Helsingin toimipiste
Open profile page
Anne Ahlqvist
Education Specialist
University Services, Study and Education Services

firstname.lastname@uwasa.fi
Open profile page