Image

Feature image
Image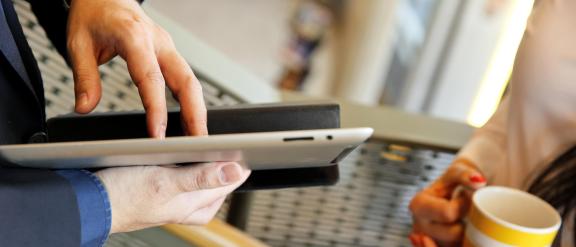 Banner Title

Donate with MobilePay
Pathways to success Donate to the University of Vaasa
The University of Vaasa has launched a new fundraising campaign, Pathways to success. The target of the campaign is to collect EUR 5 – 7 million of private funds for the matched funding scheme by the Finnish state. The key objective with the fundraising campaign is to build long-term strategic partnerships with our donors.

What are our big questions for the future?
Donate
A successful fundraising campaign is important for the university's strategic growth. We need donations to be able to meet our goal of becoming an internationally renowned science university. All of us can contribute to the campaign and donate a sum of our choice. We would greatly appreciate your help in spreading the word to your network, as every donation is a step closer to our goal.
Join us
We want to strengthen our community and build even stronger long-term strategic partnerships with our donors. The donated funds will be used to strengthen our academic schools, multidisciplinary research platforms and innovation activities. We want to create a modern and carbon-neutral campus that strengthens our community and nurtures creativity.
Contact us for more information
Please contact Harry Linnarinne, Antti Sinisalo or Philipp Holtkamp if you want to connect with us and be more actively involved in the fundraising campaign, or in case you need some material to send to potential donors.
Harry Linnarinne
Liaison Director
School of Technology and Innovations

firstname.lastname@uwasa.fi
Open profile page
Antti Sinisalo
Senior Specialist
Yliopistopalvelut, Innovations and Ecosystems

firstname.lastname@uwasa.fi
Open profile page
Philipp Holtkamp
Senior Specialist
Yliopistopalvelut, Innovations and Ecosystems

firstname.lastname@uwasa.fi
Open profile page