Mujtaba Hakak
"University of Vaasa supports you in gaining practical experiences." Mujtaba Hakak started working already while studying and appreciated the support from the University.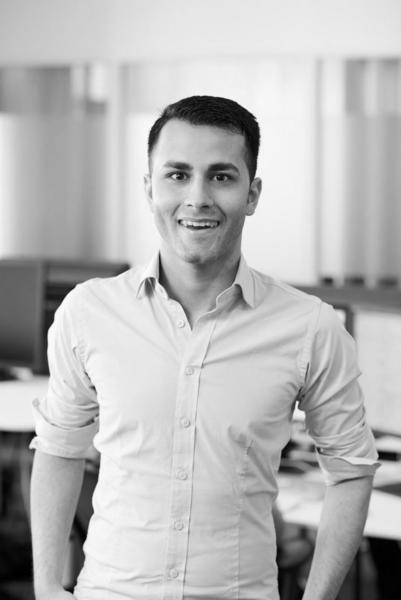 Coming to Vaasa was the best decision I made. A perfect student city, it offers a very diverse mix of students since there are five different universities located here attracting students from all over the world. Some of the worlds best known companies have a solid presence here, to name a few Wärtsilä, ABB & Danfoss. University of Vaasa has a close relation with these companies, for students it means we have people coming from industry on regular basis to give lectures. There are a lot of trainee opportunities for students available in these companies and many of University of Vaasa alumni go to work for these companies.
There is a variety of student unions and they are all very active having some event or activity on weekly on bi-weekly basis. University of Vaasa has all the tools and facilities that are necessary to learning, class sizes are small hence lectures are more engaging and you get plenty of opportunities to discuss your ideas. Another advantage of having small class sizes is that you get to build a strong relation with your teachers: if you need anything you can always ping them or knock on their door and they will make time to help you.
In this day and age just getting good grades is not enough. Practical experience is highly valued by potential employers. University of Vaasa supports you in gaining practical experiences: opportunities for internships or trainee positions are published from organisations across the EU on regular basis. Also events such as Energy Week are held where local companies visit the University.
During my first year of studies I spent my summer in Croatia working as an Intern for the largest food processing company in the country. I also had an opportunity to work for the International Office of University of Vaasa as a Marketing and Communications Intern. In addition I also worked as a trainee for an IT consulting company in Barcelona for six months, some of the courses were conflicting with the timing but International office of University of Vaasa and my teachers provided all the support and flexibility necessary, for me to be able to complete my trainee position. At present I am based in Helsinki working as Sales Manager for a consulting company called Nordcloud, specialising in public cloud computing.