Image

International Master's programmes
Accredited programmes Top-quality education
The University of Vaasa's accredited programmes in business and technology attract students from all around the world. A friendly atmosphere combined with top-quality education provides you with a unique foundation for your future.

The next joint application round will take place from the 4th to 18th January 2023, and the rolling admission round from the 1st of November 2022 to the 31st of May 2023, or until the intakes are full.
Study in the happiest country in the world Living in Finland
Finland is well known as a secure and clean country. The Finnish society is built upon the equality between men and women. Finland, a stable democracy, is a safe choice to live and study in.
Chat with our students
Do you want to know what it is like to pursue a Master's degree at the University of Vaasa? Our student ambassadors are here to tell you about the studies, the university itself and student life in Vaasa, based on their own experience.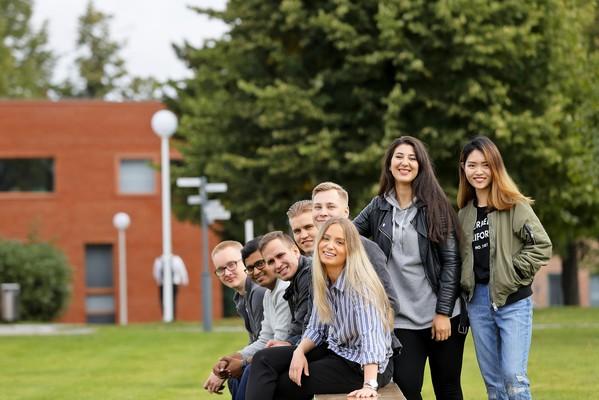 The University of Vaasa is sited at Finland's newest campus area, close to the sea, often referred to as the most beautiful campus in Finland. The campus is an interesting fusion of old and new, a combination of continental and Anglo-Saxon architectures. It is located in Vaasa, the sunniest City of Finland. With its 12 000 students, Vaasa is also a lively student city. Moreover, the beautiful Kvarken archipelago surrounding the city is part of UNESCO's World Natural Heritage sites since 2006.
The tightly knit international community of more than 5000 students is one of the main strengths of the University. 9% of the students and 30% of the academic staff are international, ensuring a lively and active campus.
Read more about the student experiences under each programme, under the information for parents and in the publications and social media of the University.
6 reasons to choose the University of Vaasa
Contact details
Please do not hesitate to contact us if you have any questions regarding admission procedure or studying at the international Master's programmes at the University of Vaasa.
Please note that during the holiday season in late December and early January, the response time is longer than usual. We will reply to you as soon as possible.
E-mail: admissions(at)uwasa.fi
Phone: +358-29-449-8006
Contact and further information
Katariina Kempus
Opiskelijavalintojen asiantuntija
University Services, Study and Education Services

firstname.lastname@uwasa.fi
Open profile page
Katariina Metsäranta
Opiskelijavalintojen asiantuntija
University Services, Study and Education Services

firstname.lastname@uwasa.fi
Open profile page