MISS – Practising mission-oriented innovation policy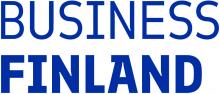 MISS - Practising mission-oriented innovation policy is a two-year research project funded by Business Finland at the University of Vaasa, Finland. 
MISS - Practicing mission-oriented innovation policy
The MISS project employs two analytical lenses, inclusive policy approach and systems of use approach as ways to analyse and advance mission-driven innovation policies. The project will apply these two analytical lenses in the analysis of selected Finnish pilot missions. Linking mission-oriented policy and systems of use activities can facilitate not only systemic change, but also societal acceptance of the speed and scale of changes. The project studies the users' capability to be key actors in systemic innovation rather than merely targets of the policy. The main research questions of the project are: How to successfully make large systemic changes and/or transformations happen? What would be the right scale of choices and actions especially in a small open economy such as Finland? How can mission-oriented policy create added value for businesses and the wider society? 
In addition to Jari Kuusisto who heads the project and project manager Leena Kunttu, the research project also includes Associate Professor Helka Kalliomäki and doctoral researcher Johanna Kalliokoski from the University of Vaasa.
Many international top researchers participate in the project: Professor Eric von Hippel from MIT Sloan School of Management; Dr. Peter Svensson, Director of the Tillväxt Analys research institution in Sweden; Associate Professor Thomas Woodson from the Stony Brook University in the United States; Associate Professor Jakob Trischler from the University of Karlstad; Johan Füller, Professor of Innovation and Entrepreneurship at the University of Innsbruck; Nicholas Vonortas from the Institute for International Science and Technology Policy at the George Washington University; Associate Professor Judithanne Scourfield McLauchlan from the University of South Florida; and Senior Researcher Jeroen Peeters from RISE.
Organisation coordinating the project