Helka-Maria Kalliomäki
Associate Professor (tenure track)
School of Management, Regional Studies

+358 29 449 8411
Yliopistonranta 10, 65200 Vaasa
Fabriikki F314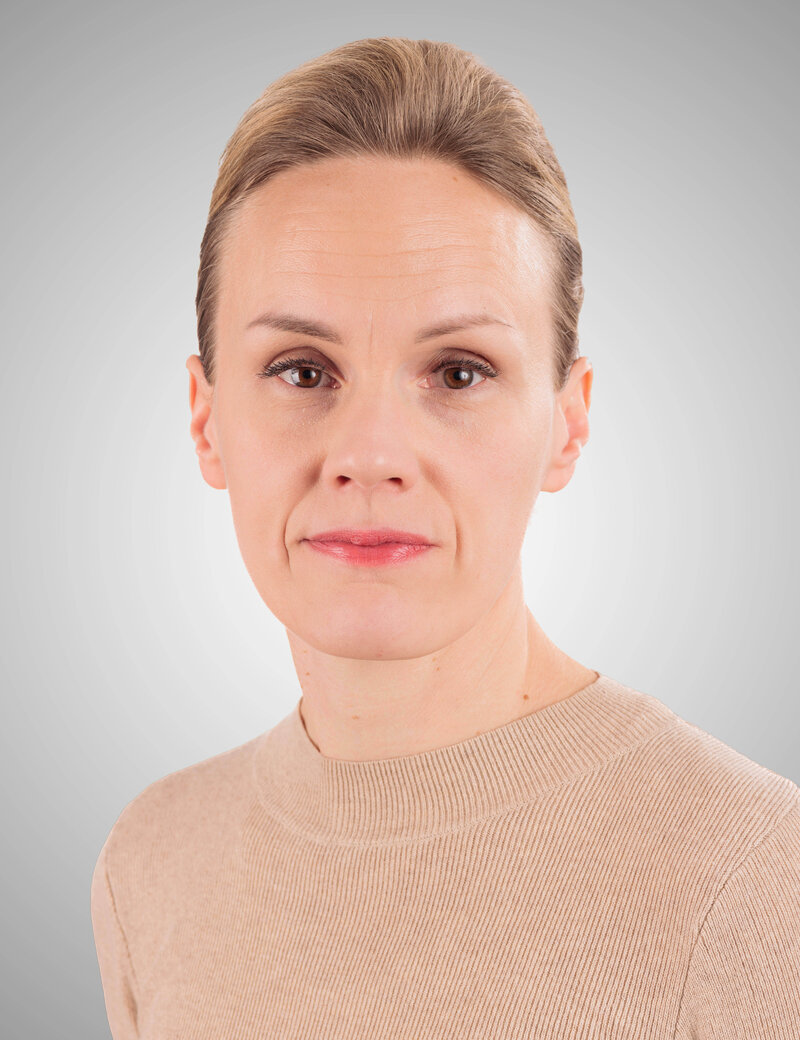 ---
Visiting scholar 1/2022-6/2023, George Washington University, Institute for International Science and Technology Policy
Co-chair, Administrative Sciences Research Group: https://www.uwasa.fi/en/research/research-group/administrative-sciences
Research
My research is related to strategic urban and regional development, innovation policy and societal impact of research, and I have recently published in journals such as Research Evaluation, Planning Theory and Practice, and Global Networks. In addition to doing discipline-based research in the field of regional studies, my position is linked to Innolab research platform through which I am engaged in several multi- and interdisciplinary research projects. In those projects we are working closely with various societal stakeholders to increase the societal impact of our research.
Education
Doctor of Philosophy: University of Turku, Department of geography and geology, 2012
Master of Science: University of Oulu, Department of geography, 2007
Recent research funding
Business Finland, 2020-2022, Evolving innovation space, RDI policies and impact evaluation (CO-I, UVA & international consortium joint project)
ERDF/Interreg Botnia-Atlantica, 2020-2022, FAIR - Finding innovations to Accelerate Implementation of electric Regional aviation (CO-I, responsible person of UVA, UVA & Umeå University & cross-border consortium joint project)
Recent publications
Jokinen L, Mäkelä M, Heikkilä K, Apostol O, Kalliomäki H & Saarni J 2022. Creating futures images for sustainable cruise ships: Insights on collaborative foresight for sustainability enhancement. Futures 135, 102873.
Kettunen-Matilainen E, Oinas P & Kalliomäki H 2022. Circuits of architecture and urban planning: Internationalization of Finnish architectural offices. Global Networks 22, 150-165.
Kalliomäki H, Ruoppila S & Airaksinen J 2021. It Takes Two to Tango: Examining Productive Interactions in Urban Research Collaboration. Research Evaluation, 30(4), 529-539.
Kunttu L, Kalliomäki H, Dan S & Kuusisto J 2021. Developing societal impact evaluation methods for research - commercialization and sustainability viewpoints. Tim Review, May 2021.
Hirvensalo A, Teerikangas S, Reynolds, N-S, Kalliomäki H, Mäntysalo R, Mattila H & Granqvist K 2021. Agency in Circular City Ecosystems - A Rationalities Perspective. Sustainability 5, 1-15.
Granqvist K, Mäntysalo R, Mattila H, Hirvensalo A, Teerikangas S & Kalliomäki H 2021. Multiple Dimensions of Strategic Spatial Planning: Local Authorities Navigating between Rationalities in Competitive and Collaborative Settings. Planning Theory & Practice, Online 30 March, 1-19.
Apostol O, Mäkelä M, Heikkilä K, Höyssä M, Kalliomäki H, Jokinen L & Saarni J 2021. Why to communicate? A sensemaking perspective to sustainability communication. Accounting, Auditing and Accountability Journal, 34: 3, 849-876.
See also:
Solecris: https://taika.uwasa.fi/crisyp/disp/_/fi/cr_redir_all/fet/fet/sea?direction=3&id=8969637
ResearchGate: Helka Kalliomäki on ResearchGate