The Week of well-being 2022 feedback survey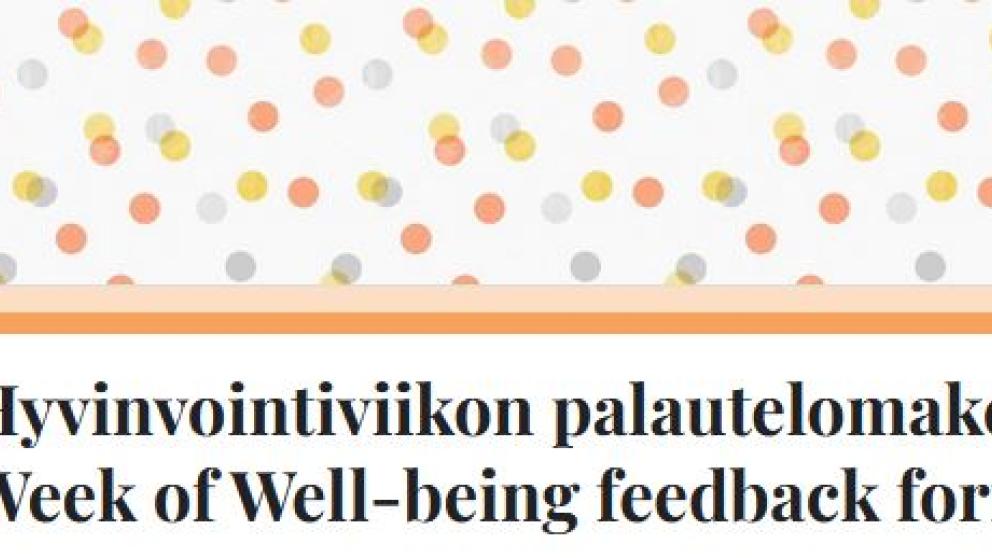 The Week of well-being took place over week 45. The event was co-hosted by the University of Vaasa, The Student Union of the University of Vaasa and various partners. Thank you to everyone who joined in!
It will be valuable for the arrangements for future Well-being weeks and days if you have time to fill in the Well-being week 2022 feedback survey. Please respond to the survey by Thursday 1st December 2022 at the latest.
You can give feedback on this year's arrangements and events, as well as make suggestions to the organizers of the next days and Weeks of well-being. We also welcome feedback from those who were unable to attend this year – how do we get you involved next time?
The prize draw
During the week of Well-Being you had a chance to collect stamps to the Week of well-being pass. If you accrued 2 stamps during the week and returned the pass by 15.11. you were entered in a raffle to win prizes. The raffle has been completed and winners have been notified via email.
The work group of the well-being week
Did you like the article?