CleanShip - Sustainable Business through Clean Ship Technologies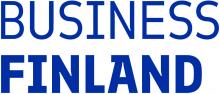 Led by the University of Vaasa, a significant research consortium is being established to create a roadmap towards low-emission seafaring technology and work machines and realise these objectives through innovation. The consortium also aims at developing flexible fuel technologies and estimating the effects of these on the entire value chain of the industries involved.
The members of the consortium are University of Vaasa, Aalto University, Tampere University of Technology, Åbo Akademi University, Wärtsilä, AGCO Power and other corporate and research partners. The preparation project CleanShip, funded by Business Finland, aims to establish a joint research and innovation project "Clean Propulsion Technologies", which is scheduled to commence in 2021.
Name of the project: CleanShip - Sustainable Business through Clean Ship Technologies
Project leader: Maciej Mikulski
Project manager: Merja Kangasjärvi
Project schedule: 1.8.2019-31.3.2020
Funding from: Business Finland
Research platform: VEBIC
Contact persons: Maciej Mikulski and Merja Kangasjärvi
Research partners: Aalto University, Tampere University of Technology and Åbo Akademi University
Collaboration partners: Wärtsilä, AGCO Power and other companies