Boosting the employment of international students with an internship subsidy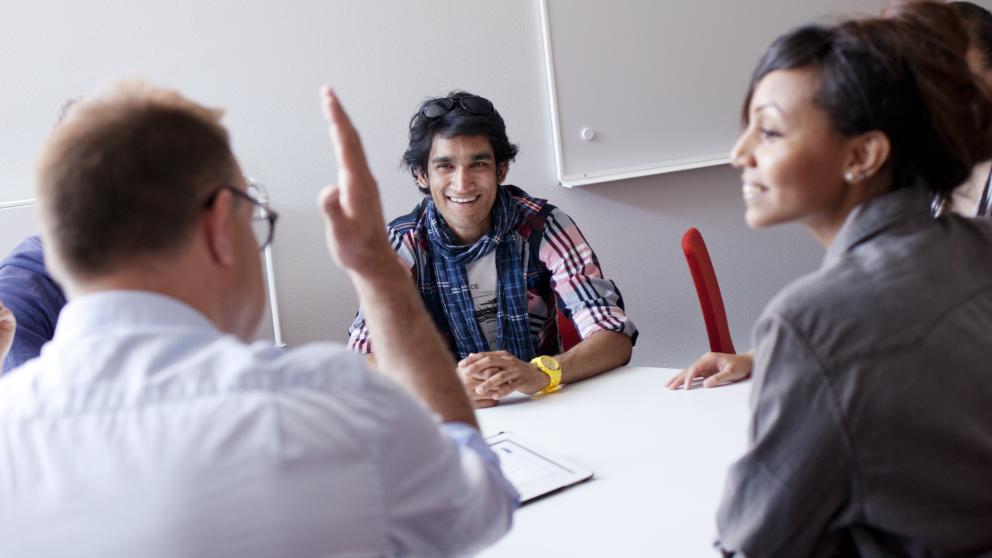 The University of Vaasa is committed to promoting the integration of international students into the Finnish job market and society. The university encourages local small and medium-sized enterprises in particular to hire international talents. Employers can now get a €3,600 subsidy from the university when they hire an international student for a three-month full-time internship.
Increasing the number of international degree students is one of our goals. We want students to find their place in Finland even after completing their studies. Increasing the support for internships in 2023–2025 is one way to responsibly facilitate the integration of international talents into Finnish society. Before, employers could get an internship subsidy of €1,800 for a three-month internship period.
– Internships during studies play a significant role in the employment of international students in Finland. International master's students generally have work experience from their home countries but lack networks in the Finnish job market. During an internship, students gain experience in the Finnish work environment and can establish networks that facilitate employment in Finland after graduation, says Nina Nässlin, a senior specialist in career services.
To qualify for the subsidy, the employer must pay the intern at least the minimum wage set by the Social Insurance Institution of Finland (Kela), which in 2023 amounts to €1,331 per month. The internship must also be a part of degree-related studies, meaning the work should be relevant to the student's degree.
Support aimed at helping small and medium-sized enterprises
International students often find internships and jobs in large international companies throughout Finland. This increased subsidy is aimed to help small and medium-sized enterprises in the Ostrobothnia region find skilled labour and recruit international talents.
– Based on an initial survey, international students have been successfully employed in internships and summer jobs this spring, particularly in large international companies like Wärtsilä. Small and medium-sized enterprises also need skilled professionals, but they may have a higher threshold for recruiting international talents if they have not done that before, says Nässlin.
– Hiring an intern is a way to test how well working with an international student goes.  Language skills should not be a barrier either, as modern translation devices and applications work surprisingly well, and "Finnish English" is also acceptable, Nässlin points out.
The experiences of internships are generally positive for both companies and international students. Many international students have found their place in Finland through internships. For companies, recruiting international talents can bring new perspectives for development and consideration of international aspects in their operations.
– Internships can be positive learning experiences for both the intern and the company. They can also generate ideas for projects, such as a thesis that benefits both the company and the student, says Nässlin.
Read more about our internship vouchers for international students.
Did you like the article?