Heini Tillanen
"Strong Combination of Technical and Economic Studies"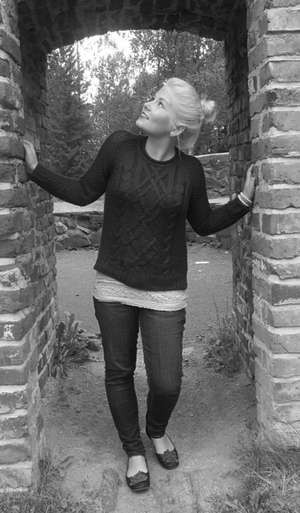 Finnish Heini chose the Master's Programme in Industrial Management in Vaasa because of the possibility to study in English in an international atmosphere without leaving Finland.
"Vaasa was also fascinating to me because by studying Industrial Management, you gain a M.Sc. degree from Economics rather than Engineering which is not common elsewhere in Finland. I wanted to increase my CV by combining a B.Sc. from Engineering with a M.Sc. from Economics."
"Finland is my home country and I love the possibility to study with different nationalities in here. I wanted to stay in Finland for studying because the Finnish organisations work quite efficiently. Although Vaasa is a small town, it is very convenient for a student. Also the nature and atmosphere are lovely!"
Heini thinks the strength of the programme is that many of the courses offer a possibility to work in a real life situation with actual companies and contact persons. The strong combination of technical and economic studies is what Heini really likes in her studies.