Tuomas Lindeman
Tuomas Lindeman graduated from the University of Vaasa's Finance programme in 2019 and is currently working as a Treasury Analyst in Group Finance and Treasury at Nordea. His team's main task is the short-term management of the whole group's liquidity and funding needs. As the team is part of the front office, the job contains a lot of dealing in different money market products in the interbank market. "Additionally, you get to keep a close eye on the events happening all around the world since they tend to have a substantial impact on the financial markets as well. It is truly fascinating to work in the treasury department as it can be considered the heart of the bank, from where all funding within the bank originates from!"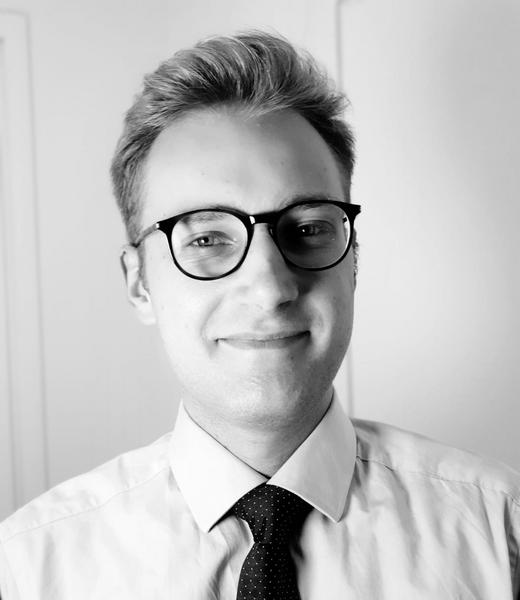 My time at the University of Vaasa gave me a lot both personally and professionally. First and foremost, the new friendships formed, and connections made are certainly something I value highly. It was especially rewarding that you got to surround yourself with likeminded people in the Finance program who became your sparring partners in all things finance and life in general as well.
During my studies, I had different summer jobs throughout the years and also worked during the finishing stages of my degree so the transfer from a student into working life was rather smooth in the end. Of course, it took a lot of hard work and countless interviews and ability tests to ultimately land a position I had aspired for. And I must say, having been in countless job interviews during the recent years, you often stumble upon University of Vaasa graduates, which shows that people from the school and especially the program in question go on to have successful careers.
Regarding my industry, the Finance program gave me a lot of theoretical knowledge on the issues I deal with on a daily basis now in my work. I believe it is very crucial to learn the fundamentals of financial markets in school so it's easier to build on top of that when you start working and get more specialized in some specific area for instance. I feel that the program and its courses complement well what is required from you to work in the financial markets nowadays.
As mentioned earlier, in addition to the knowledge gained about different finance related matters, the most valuable things I gained from my studies were definitely the friendships and networks. The program is also rather international, which is a great bonus as you get to communicate with people from very different backgrounds.
All in all, I highly recommend applying to the finance program if you feel finance is your thing! You will get to be with likeminded people and gain a lot of valuable understanding of the financial world from great lecturers who are there to support you. From my personal experience I know that the program requires a lot of hard work but is really worth it in the end.