Academy of Finland Project on International Divestment and Relocation Decisions: The Impact on Firm Value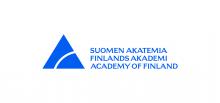 Suomen Akatemian rahoittaman projektin tarkoituksena on luoda ymmärrystä monikansallisten yritysten investointien purku- ja muuttostrategioista ja niiden vaikutuksesta yritysten arvoon. Tieteellisessä ymmärryksessä purku- ja muuttostrategioiden syistä, esteistä, päätöksentekoprosesseista ja arvopotentiaalista on yhä suuria tutkimusaukkoja, ja tutkimus edistää teoriaa integroimalla strategisen johtamisen, kansainvälisen liiketoiminnan ja rahoituksen kirjallisuutta. Tutkimus hyödyntää määrällistä dataa n. 2500 pohjoismaalaisesta tuotantoyrityksestä. Lisäksi projektissa kerätään haastatteludataa pohjoismaalaisilta yrityksiltä, jolla tutkitaan päätöksentekoprosesseja purkamisissa ja muutoissa. Projekti suoritetaan yhteistyössä kansainvälisten yliopistojen tutkijoiden kanssa, ja tulosten odotetaan auttavan yritysjohtajia suunnittelemaan ja suorittamaan purku- ja muuttostrategioita. Tulokset auttavat myös poliittisia päättäjiä ymmärtämään investointien purkusyitä kansallisella tasolla.
DPROJECT SUMMARY
Foreign direct investments (FDIs) in their various forms are the main form of entry by multinational enterprises (MNEs) into world markets. However, statistics on world investment reports and empirical studies have indicated that changing endogenous priorities of firms, turbulent political, economic and legal conditions in FDI host countries, and increasing globalization and technological development have led many MNEs to divest and relocate their FDIs. However, significant gaps remain in our understanding of the determinants, deterrents, decision process, and value creation potential of foreign divestment and relocation strategies. The purpose of this project is to provide a more comprehensive understanding of foreign divestment and relocation strategies of MNEs and their role in firm value.
The research project will adopt several different methods depending on the subprojects in question (qualitative, quantitative and mixed method) in order to provide a holistic understanding of the phenomenon. More specifically, we plan to collect secondary quantitative data on divestment strategies and firm value from ca. 2000-2500 investments and divestments of Nordic firms in manufacturing sector. We also plan to collect data from secondary sources for qualitative analysis as well as carry out interviews in 20 Nordic case firms (6-15 Finnish and other Nordic firms) to investigate foreign divestment and relocation decisions. This project will be carried out with Collaboration of Renowned Scholars from International Universities in at least six different countries.Scientific results of this project will be presented in leading international conferences and published in high quality peer reviewed international Journals. The project will help MNE Managers understand the determinants, deterrents, decision process, and value creation potential of foreign divestment and relocation strategies.
PROJECT ORGANISATION
Tahir Ali - Post-doc researcher
Pratik Arte - Post-doc researcher
Huu Le Nguyen - Post-doc researcher
Minnie Kontkanen - University Lecturer
Tiina Leposky - Post-doc researcher
Roman Filenko - Doctoral student
Arshed Iqbal - Doctoral student
Oskar Sniegowski - Research Assistant (2019-2020)
PROJECT OUTPUT
Published works
| | | | |
| --- | --- | --- | --- |
| year | Author (s) | Headlines | Outlet |
| 2019 | Pratik Arte, Jorma Larimo | Taking stock of foreign divestment: Insights and recommendations from three decades of contemporary literature | International Business Review |
| 2020 | Yi Wang, Jorma Larimo | Survival of the full versus partial acquisitions: The moderating role of the firm's internationalization experience, cultural distance, and host country context characteristics | International Business Review |

Conference presentations (competivive tracks)
| | | |
| --- | --- | --- |
| year | Person (s) involved | Conference |
| 2018 | Pratik Arte, Jorma Larimo | EIBA Conference, Poznan |
|   |   |   |
| 2019 | Ha Nguyen, Jorma Larimo, Pervez Ghauri | AIB-UKI Conference, Brighton |
| | Desislava Dikova, Ahmad Arslan, Jorma Larim | AIB-UKI Conference, Brighton |
| | Pratik Arte, Jorma Larimo | AIB Annual Meeting, Copenhagen |
| | Huu Le Nguyen, Jorma Larimo | AIB Annual Meeting, Copenhagen |
| | Ha Nguyen, Jorma Larimo, Douglas Dow | AIB Annual Meeting, Copenhagen |
| | Pratik Arte, Jorma Larimo | 15th Vaasa IB Conference, Vaasa |
| | Roman Filenko, Jorma Larimo, Tahir Ali | 15th Vaasa IB Conference, Vaasa |
| | Yi Wang, Jorma Larimo, Jean Francois Hennart | 15th Vaasa IB Conference, Vaasa |
| | Ha Nguyen, Jorma Larimo, Douglas Dow | EIBA Conference, Leeds |
|   |   |   |
| 2020 | Pratik Arte, Jorma Larimo | AIB-UKI Conference, Glasgow |
|   |   |   |
INTERNATIONAL COLLABORATORS
Professor Jean-François Hennart, Tilburg University
Professor José Mata, University of Lausanne
Professor Carlos M. P., Sousa, Molde University College
Professor Pervez Ghauri, University of Birmingham
Professor Douglas Dow, University of Melbourne
Professor Desislava Dikova, Vienna University of Economics and Business
Dr. Yi Wang, University of Southern Denmark
Organisation coordinating the project