CIRP-5G - Centralized Intelligent and Resilient Protection Schemes for Future Grids Applying 5G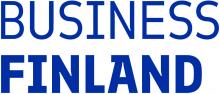 In this project, new techniques for the management of modern distribution grids by utilizing especially the low latency high speed 5G based communication and advanced computational solutions, like artificial intelligence, for the measurement data processing are researched and developed.
The project focuses especially on the protection and control of modern power distribution systems. The intelligent protection system in a distribution network acts in the case of any fault and disconnects the fault part of the system while the power supply continues in the remaining parts. Traditionally the protection is based on local measurements, but in this project, the aim is to study so called centralized methods where the functions are based on measurements from a wide area.
The modern power distribution networks have an increasing amount of distributed energy resources (DER) which are based on power electronic converters. In this project also the control methods of these converters will be developed so that they are compatible with the new protection functions and support the stable operation of the system by utilizing the measurements from a wide area. The new methods to be developed will be tested in a laboratory environment utilizing the latest intelligent electronic devices available.

Organisation coordinating the project