4everPack - Circular business from reusable packaking for fast moving consumer goods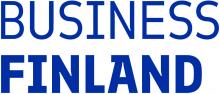 The target of the 4everPack project is to increase the amount of reusable packaging solutions in fast moving consumer goods (FMCG) market. At the moment, considerable amounts of especially plastic materials get discarded and their value is lost in the take-make-dispose linear business. Part of the discarded materials often escapes the systems, causing environmental problems especially when they end up in the nature.
The 4everPack project wants to stop the plastic pollution and wasting of natural resources by creating a system where packaging will cycle over and over again in controlled, tracked, efficient and fully circular manner. In the value network, the package has value for the consumer, and the reuse system provides value for the value network actors. To achieve this, the 4everPack project covers the entire future value chain of reusable packaging with the ecosystem formed around it.
The overall objective of the research project is to facilitate the research and innovation of the Finnish value chain providing FMCG packaging, and to develop circular reusable packaging system with high scalability. To reach this objective, 4everPack project will develop systematic knowledge on each step of circulation.
In the 4everPack project, European consumers are engaged in reusable FMCG packaging system and business model development to support implementation of sustainable alternative for single-use packaging. University of Vaasa generates understanding on the main facilitators and barriers for reusable FMCG packaging system from European consumer's viewpoint. University of Vaasa further identifies and evaluates sustainable circular business model alternatives for reusable FMCG packaging, and paths to export reusable packaging system to international markets.
Project partners and cooperation partners:
VTT, Metsä Board, Borealis Polymers, Brightplus, TOMRA, UpCode, Nordic ID, Kamupak, Berner, Kiilto, Kotipizza, S-Ryhmä, Kesko, HUS, Helsingin kaupunki.