Have your say in future Vaasa's urban development and brand – the best ideas could be realised!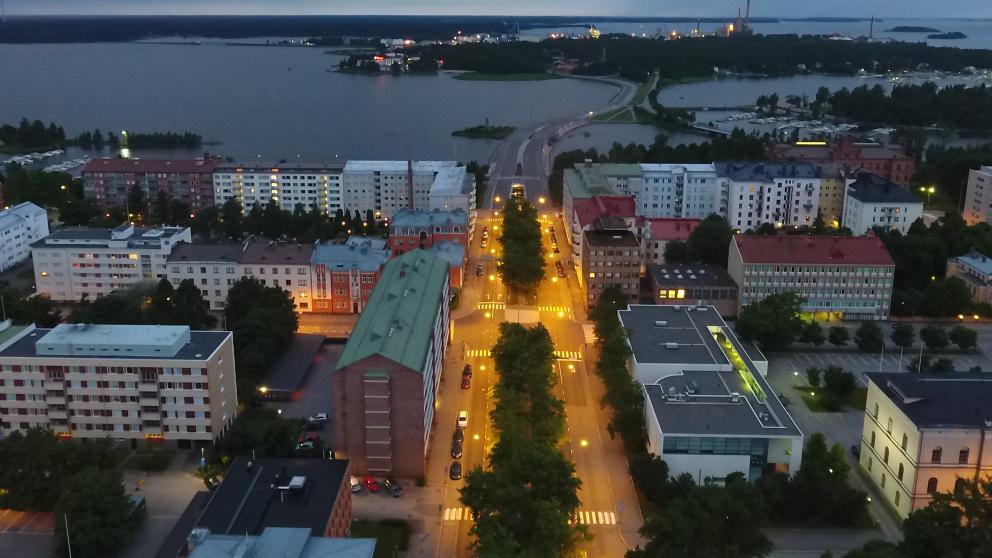 he City of Vaasa and the Finnish Transport Infrastructure Agency and their partners invite you to take part in the
72-HOUR TRANSPORT CHALLENGE


The aim of the 72-hour transport challenge is to find multidisciplinary, innovative and user-oriented solutions for the future Vaasa region from the perspective of carbon neutral transport, effortless daily life and businesses.
This competition is aimed at the students of the University of Vaasa, VAMK University of Applied Sciences and Novia University of Applied Sciences. Credits are available for the participants. In addition to the universities, the competition organisers include The City of Vaasa, the Finnish Transport Infrastructure Agency, ABB Oy, the Ministry of the Environment and its Sustainable City Program, as well as Ramboll Finland Oy.
The competition is organised in Vaasa on 26–29 October 2021, and its duration is 72 hours. The prize for the best entry is a "Liveable City' excursion to Copenhagen. The competition entries can be in Finnish, Swedish and English; the competition materials are in English. Further information and registration once the autumn term has started. Keep an eye out for further announcements!
READ MORE:
You can find out about the competition organised in Vantaa last year at http://projektit.ramboll.fi/liikennehaaste2020 or on Twitter #72tuntia.
Contact person at the University of Vaasa: Tommi Lehtonen (tommi.lehtonen@uwasa.fi, p. 029 449 8379)
Did you like the article?