Graduates of the University of Vaasa are employed well ‒ the majority of graduates stays in Ostrobothnia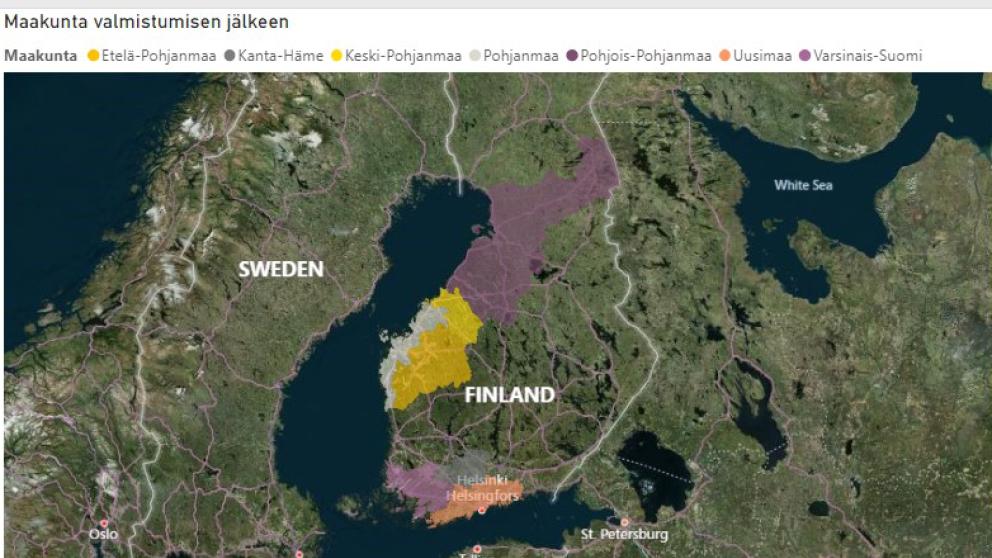 The results of a national career monitoring survey show that master's degree graduates from the University of Vaasa are employed well, with 97.5 percent of respondents being employed at the time of the survey.
A large proportion, over 44%, is employed in Ostrobothnia after graduation. Around 26 percent of graduates are employed in Uusimaa, which is the second-highest amount. In particular, graduates of technology are mainly employed in companies in Ostrobothnia, with as many as 71 percent of respondents saying that they stayed in Ostrobothnia. As many as 60 percent of graduates in administrative sciences have also stayed in Ostrobothnia. Of our business graduates, 40 percent have moved to Uusimaa and 37 percent stayed in Ostrobothnia. In communication sciences, the situation is evenly split between Ostrobothnia and Uusimaa.
– The career survey shows that graduates from the University of Vaasa are employed well, especially in companies and organisations in the Ostrobothnia region. For example, our education meets the needs of the energy sector well, says Specialist Sunna Vainiomaa.
Graduates are also satisfied with their degree, giving it a 4.7 on a scale of 1–6. A total of 38 percent of the 2015 graduates with a master's degree from the University of Vaasa responded to the career survey.
– It is important for the University of Vaasa to know where and how its graduates are placed. We are pleased to hear that we provide the education that both the graduates and society need. We monitor future trends in the labour market and respond to them in our teaching, says Vice-Rector Annukka Jokipii.
The career monitoring survey collects information on where graduates of the University of Vaasa are employed and how their studies meet the needs of the working life. The survey also identifies the skills needed in working life and the graduates' assessments of the extent to which their university education has developed these skills. The University of Vaasa also uses the career monitoring survey to develop its education.
The next career monitoring survey has already been sent to all master's degree graduates of 2016. They have received information about the survey either by SMS or traditional mail.
Further information
Vice-Rector Annukka Jokipii, tel. +358 29 449 8482, annukka.jokipii(a)uwasa.fi
Specialist Sunna Vainiomaa, Study and Education Services, tel. +358 29 449 8173, sunna.vainiomaa(a)uwasa.fi
Did you like the article?