Image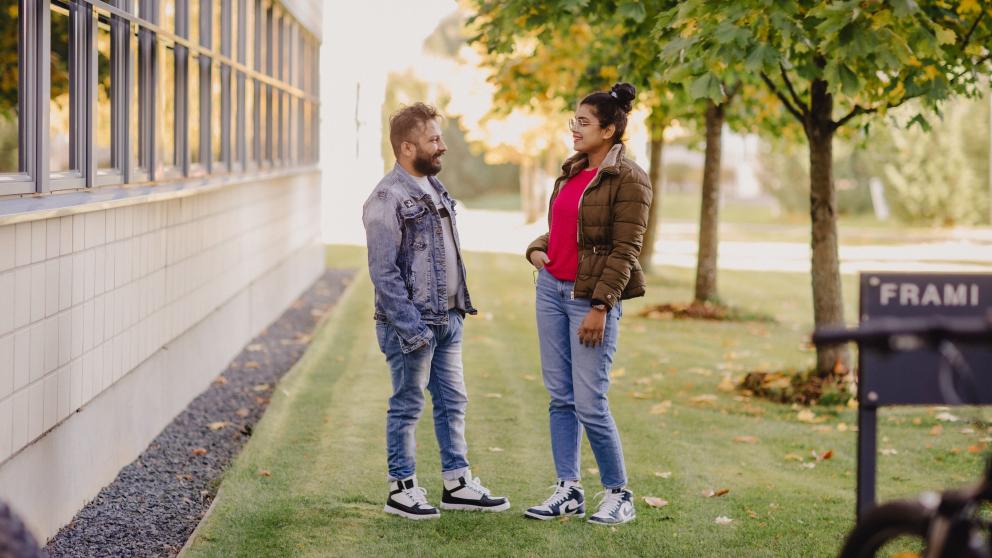 Future project leaders embrace their new life in Finland
Suman Sapkota from Nepal and Reshma Dsouza from India arrived in Seinäjoki, Finland to study and deepen their expertise in project management. They are among the 30 students who have started studying in the master's programme in strategic project management. This is the first time University of Vaasa is offering this programme in Seinäjoki, a city near Vaasa.
– I have a background in IT, so having a core knowledge of project management will be good for my career in the future, says Suman who has previously studied in Latvia and worked as a system analyst there.  
Reshma has worked as a project coordinator in Kuwait and was keen on expanding her knowledge and growing her career through studies. 
– The course summary had everything I was hoping to learn, and the outcomes can be applied to various industries, such as production, energy, transportation and logistics, she says. 
Reshma was interested in studying in Finland because of the world-class education system, affordable tuition fees and Finland's reputation of being a safe country to live in. 
– The University of Vaasa has a great reputation and good rankings and accreditations which is an important factor for me when considering a university. 
So far, both Reshma and Suman have enjoyed their new hometown. 
– Seinäjoki is the kind of place where I always wanted to be. I am a peace and calm-loving person, explains Suman.  
– It is a beautiful city. It is calm and gives so much positive energy. The residents are generous and welcoming. Everyone is helpful with providing information, Reshma says. 
Strong company collaboration 
After completing the two-year programme, the students expect to have strong competences in project management and be familiar with current techniques and tools that match the needs of companies. They hope to find team leader or project manager positions. 
– I am targeting companies in the field of manufacturing, construction and logistics as I have worked for construction and trading companies earlier, says Reshma. 
To support students' smooth transition into work life in Finland, the study programme allows students to get to know Finnish working culture and put their learning into practice throughout their studies. 
Did you like the article?