Dissertation: "Interesting comments" – Online learning is peer action at its best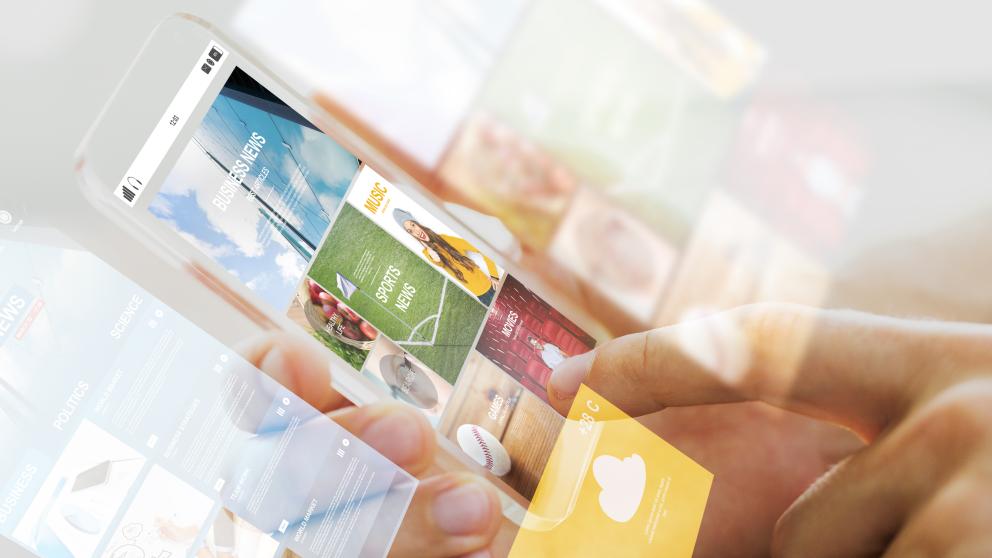 Liisa Kääntä (MA) describes university students' digital communication in her PhD study in Modern Finnish. The digitalisation of education is currently a 'hot potato', and various means with which to develop teaching, learning and researching in and through the Web are being considered in different media and situations both nationally and locally. Kääntä's study peeks into this world by focusing on interaction and language use. What kind of interaction between students does learning in the Web enable?

– It's not as scattered, isolated and unidirectional as one might think. Especially, if you consider that here we are talking about task-based exercises made within a virtual learning environment, replies Kääntä, who defends her thesis in the University of Vaasa.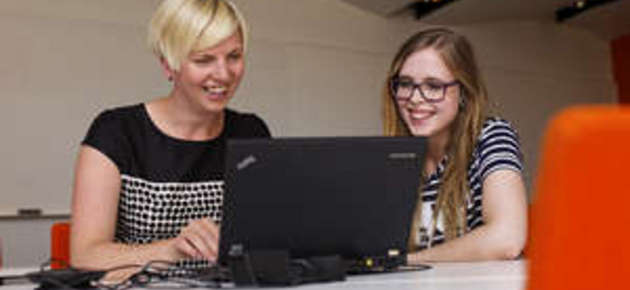 In her study, Kääntä investigated the written discussion exercises of students of Economic sciences which were part of an online academic writing course. The findings show that interaction in the online environment evolves from a variety of things. The students' online discussions do not merely involve the exchange and learning of facts, rather they include both social and factual content aspects. For instance, the social aspect is present when students share their experiences with each other and the factual content aspect takes over when they reflect on the course literature by offering differing viewpoints.
Online learning is more than just solitary toil
The study exhibits that when students participate in the discussions and write their own answers, they take into consideration other students' messages. Learning does not happen as a soliloquy.
– The discussion messages in fact form an interesting combination of students' own know-how and the consideration of others' knowledge, Kääntä confirms.
In online learning, it is characteristic that the goals set for each exercise are the same for all the participants. Thus, it is understandable that students were seen to orient to maintaining the discussion topic and to bringing off the exercise with diverse, yet highly intertwined messages.
The various possibilities for interaction
The students use diverse means to show their own knowledge and to interact with the others. Interaction is born especially from posing various questions, taking stance and sharing experiences. In producing these actions, students bear in mind that they are physically located in different places and respond to the messages at different times.
– In the online discussions, questions are often rhetorical. Students do not expect answers to them, they can be answered by the students themselves within the same message right after the question has been written or by confirming the presupposition of the question, Kääntä clarifies.
Also stance-taking, that is presenting one's opinion and agreeing or disagreeing with others, is done explicitly. – For instance, students must indicate clearly with whom they agree and in what way. They cannot simply write 'I agree' or 'good points' without clarification.
For the same reason, experiences that are shared are presented briefly, in a condensed form and distanced from oneself, whereby they are used to validate one's opinions or to respond to others' opinions. Students' own experiences in a way serve all the students as a shared knowledge base of the topic under study.
– Experiences are not told as 'good stories' which you tell your friends in other situations though. This kind of story-telling does not have room in these discussions that are part of students' studies and with which they aim to develop themselves and get study points.
Peer action at its best
From the viewpoint of interaction, the discussion exercises used in the study manifest peer action at its best. When it does, the teacher's influence on the discussions is only present in the task instructions; otherwise the students manage the discussion themselves. They collaboratively make sure that the discussion moves on, its goals are reached and the exercise is brought off.
Following the basic principle of peer action the students negotiate together what is important in the discussion topic, why and what kinds of understandings it creates. Fundamentally, interaction in these discussions involves the negotiation of the participants' diverse know-hows. The students do not advice or instruct each other, but rather support the viewpoints others' have brought up.
– This came apparent especially in how the students used 'directive constructions'. For instance, a student's expression 'it is worth to read' was interpreted by others as a hint or an opinion instead of as an instruction to read a text.
Newish viewpoint to study online learning
Within research on online learning, Kääntä's study is a novel endeavour as it approaches the students' discussion exercise from the viewpoint of interaction in lieu of learning and teaching. The study has examined asynchronous interaction – that is, interaction that occurs at different times – and its linguistic structures without a focus on learning and its quality. The asynchronicity of the communication and the goal-oriented nature and officialness of the discussions affect the students' language use and the means with which they build a sense of connection with one another.
– The discussions in my data come from a virtual learning environment in the university setting, which means that the language is characteristically academic with full sentences and use of references. There are however some influences from spoken interaction, which is typical for 'netspeak'.
The study has shed light on the interactional practices of online learning, whose identification can be of use to teachers who strive to have more interactionally-oriented online teaching or to students who more and more are participating in and doing these kinds of exercises in the Web.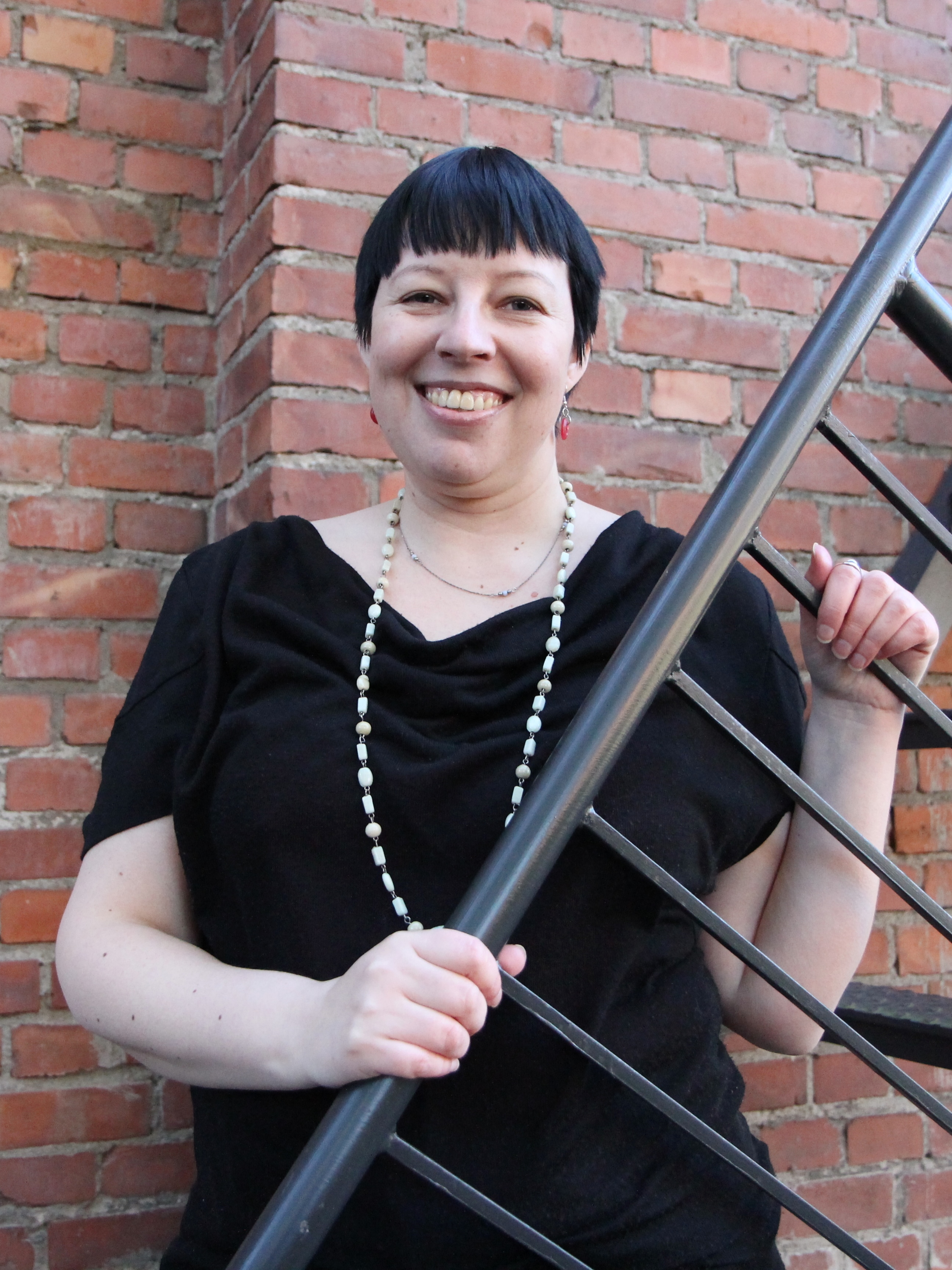 Further information: Liisa Kääntä, liisa.kaanta(at)uwasa.fi
Kääntä, Liisa (2016) Hyviä pointteja. Vuorovaikutus vertaisten kesken institutionaalisessa verkkokeskustelussa. Acta Wasaensia 359.
Public defence
The public examination of M.Sc. Liisa Kääntä´s doctoral dissertation "Hyviä pointteja. Vuorovaikutus vertaisten kesken institutionaalisessa verkkokeskustelussa" will be held on Saturday 29 October  at  12 o'clock at auditorium Kurten (Tervahovi), University of Vaasa.
Professor Liisa Tainio (University of Helsinki) will act as an opponent and professor Esa Lehtinen as a custos. The examination will be held in Finnish.
Did you like the article?