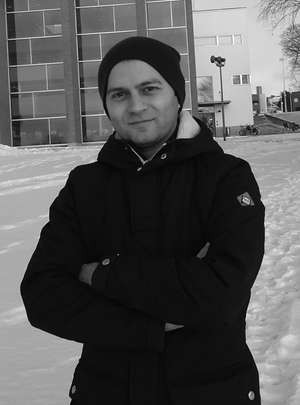 The fact that the department of Accounting and Finance is ranked among top 10 European universities for conducting high quality research in Finance was the major motivation for Parviz to choose the University of Vaasa.

"Master's degree programme in Finance provides challenging learning environment in many areas of Finance such as Corporate Finance, Investments, Options and Financial Research. Teaching methods help to understand how to apply the obtained knowledge in practice. Professors with exceptional academic and professional experience and guest lecturers from top universities are the main assets of the programme that make it highly competitive."

Parviz have always had interest towards the Nordic countries, which is why Finland wasn't a random choice for him. Cold weather is usually associated with Finland, but Parviz advises to defeat the coldness by dressing properly.

"With better clothing and good mood winter can be the best season of the year. Finnish people are very welcoming, communicative and trustworthy and most of them speak English. Studying in Finland is much more fun and interesting. Students have more independence in choosing the courses not only from their own universities, but also from other universities. Together with excellent study conditions, Finland provides students with social security and good living conditions."