Image

Industrial Systems Analytics
Miners of complex data for better business
Master's Programme in Industrial Systems Analytics
Are you curious about how complex industrial systems work? Are industrial systems design and analytics your passion? Do you want to solve data problems of today's businesses?
Miners of complex data for better business
The Master's Programme in Industrial Systems Analytics provides content, models and methods to design, develop, implement and operate complex processes and systems in the industry, and elsewhere. The orientation of the programme is complex industrial systems and it is applicable especially in for example energy sector companies, research centres and regional development organisations. Applicants are eligible to apply for admission to the Master's Programme if they have completed an appropriate B.Sc. or M.Sc. degree in technology in the fields such as Industrial Engineering or Systems Engineering.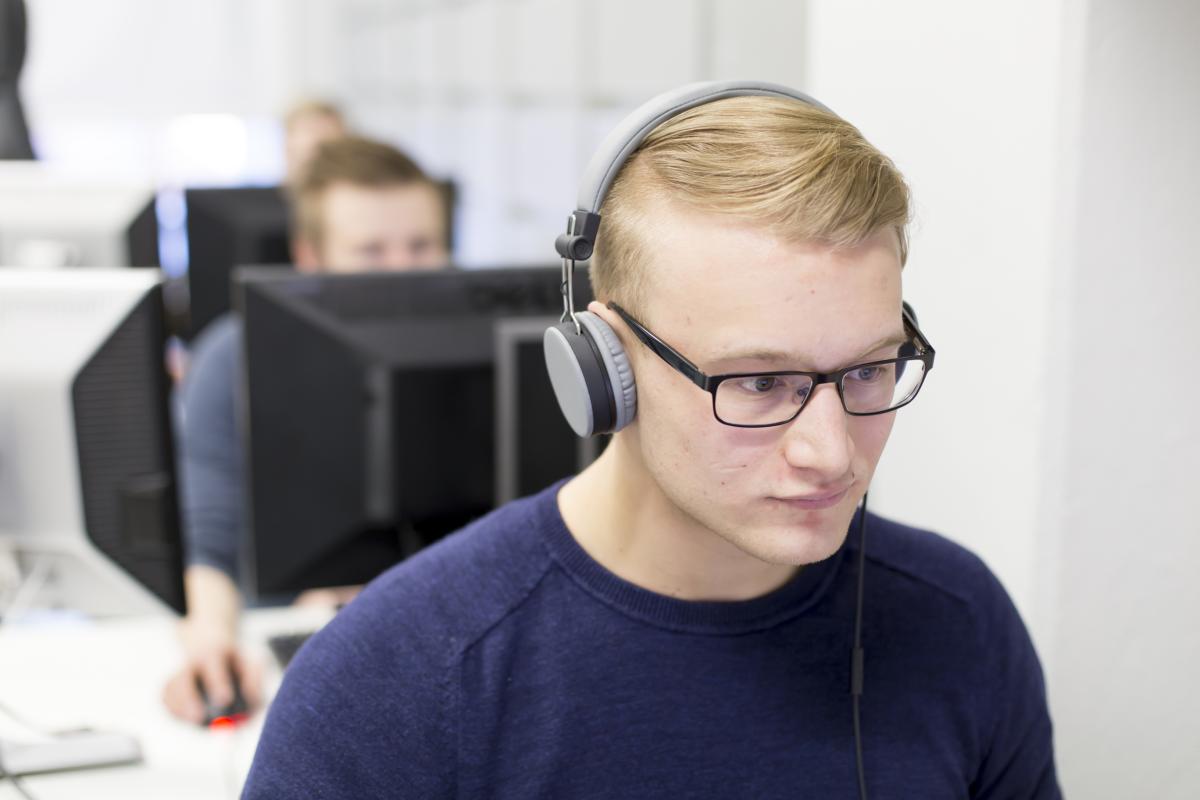 | | |
| --- | --- |
| | The ASIIN quality seal for study programmes provides assurance that subject specific quality standards of the academic discipline and of the profession for which that programme prepares are met at high level. It confirms further that a suitable framework for good teaching and successful learning is provided. The award of the seal is based on learning outcome oriented standards of the involved disciplines and complies with the European Qualifications Framework and the "European Standards and Guidelines". |
More information about the accreditations, rankings and audits is available on this page.
Teaching outcomes
The programme includes data science and analytics, quality engineering, systems engineering, decision support and project management. The programme has close cooperation with hightech companies in the Vaasa region, the biggest energy cluster in the Nordic countries.

By completing the programme you will be able to produce knowledge and insights from energy system data, and to develop, design and operate high quality standards for industrial operations and systems. In addition, you will learn how to include quantitative and qualitative input streams for decision making, and plan and manage projects in the energy field.

Our programme leads to a Master of Science in Technology degree and it can be completed in two years.
Apply here
Applications to the International Master's Degree Programmes are done in the Studyinfo system during the application period.
Meet the teaching staff
University education is based on scientific research. We are in continuous dialog with enterprises and the surrounding environment in order for us to be able to offer the latest knowledge and insights in the future as well. Get to know your teachers before-hand by and have a look at our teaching staffs' presentations.
For more information about admissions please contact: admissions@uwasa.fi

For further information about the content of the programme please contact:
Emmanuel Ndzibah
University Lecturer
School of Technology and Innovations, Industrial Management

firstname.lastname@uwasa.fi
Open profile page
Marjukka Isaksen
Education Specialist
University Services, Study and Education Services

firstname.lastname@uwasa.fi
Open profile page
Chat with our students
Do you want to know what it is like to pursue a Master's degree at the University of Vaasa? Our student ambassadors are here to tell you about the studies, the university itself and student life in Vaasa, based on their own experience.