Orientation days for new students are arranged in the beginning of each semester. It is very important that all new students participate, as the orientation includes important information about organising your studies, University in general, living in Finland among other things. You also have an excellent opportunity to meet the other international students and make new friends!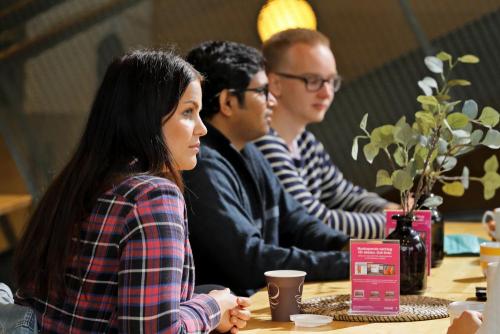 Orientation Days in 2021-2022
Orientation days in autumn semester:
Monday-Tuesday 23-24 August 2021, online
Orientation days in spring semester (for exchange students):
Students who start in the international Master's degree programmes in autumn, will also have a kick-off meeting with their own Master's programme where they can draft their own personal study plans and go through which courses to begin with. These meetings take place after the orientation days, and exact time and location will be sent to the Master's degree students by e-mail.
The official duration of an academic year is from the 1st August to 31st July, and academic year is divided into two semesters:
Autumn semester, 1 August – 31 December

Spring semester, 1 January – 31 July





In Autumn 2021, teaching will begin on the 30 August.
Note: Students will receive the programme before the orientation days,
and presentations will be available on Moodle afterwards.