FUSE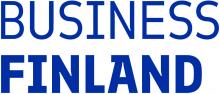 In the FUSE project (Future Smart Energy) advanced methods basing on artificial intelligence and use of hierarchical communication system are being researched and developed for the operation and monitoring of Smart Grids.
This is a Finnish-German joint project where the partners in Finland focus on predictive maintenance and early indication of faults in medium voltage grids. The University of Vaasa participates in this project utilizing its expertise on power systems and defines the technical specifications for the condition monitoring system. Also the various applicable sensor techniques will be surveyed.
In Finland the project is primarily funded by Business Finland and the other partners include ABB, Jubic and VTT.