Sport Services
The University of Vaasa sport services are aimed at the students and staff of the University of Vaasa and the degree students and staff of the Vaasa unit of the Faculty of Law of the University of Helsinki as well as the students of the Vaasa Polytechical school.
The Sports services in the spring ended on 30th of April 2022. The sale of sports sticker for fall 2022 has begun.
The sale of the sports sticker is done completely through University of Vaasa webshop. Physical sale of the sticker wont be arranged any longer.
The University sports services organized indoor sports commence on week 36, Monday the 5th of September.
WSC gym and group exercises as well as Padel X hall, Tennis Center Vaasa and Vaasa swimming hall services are open to people who have purchased spring or fall 2022 sports sticker. Make sure you keep up to date with instructions by the service providers and sports services websites.
Sport classes
You may attend sport classes and functions without prior experience in the sport. You do not have to sign up for the classes separately. In some sports additional gear might be required. You will be briefed more thoroughly on this by the sport managers of the sport.
The diverse selection of sports includes for example WSC group exercise, various ball sports and ultimate frisbee. In addition to the university's own sport classes, the university co-operates for example with Åbo Akademi and Wasa Sports Club which is located on the campus.
Sports, schedules, locations and instructor information as well as changes can be found from the online calendar.
Fall 2022 Sports
Group Exercise
Table Tennis 
Basketball
Floorball
Ultimate Frisbee
Follow us on Facebook via the page Vaasan Yliopistoliikunta! Remember to also follow VYY's student organizations and their sport services.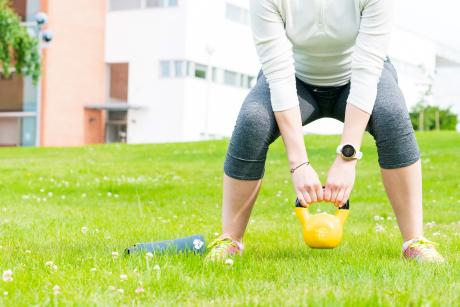 Sport stickers
The sport stickers will be sold via the University of Vaasa Webshop. For purchase you will have to log on with your HAKA-ID. The sports sticker has gone completely digital and cannot be purchased in a physical form any longer. You are to use the receipt of purchase to prove your sports right and benefits at the various locations where classes and benefits are held. The receipt should be with you on your phone or in printed form. You might be asked occasionally to show it along with your ID. Remember to have all the pictures on the receipt visible (ie. sports sticker logo). 
Fall 2022 Sport sticker prices
The user fees of the sports services are determined each academic year.
University of Vaasa students: 30 €
Undergraduate and postgraduate students who have paid the fall 2022 membership fee of the Student Union are entitled to the student price.
University of Vaasa staff: 35 €
The staff of the University of Vaasa.
Others: 40 €
Students and staff of the Vaasa Polytechnical school are entitled to the sports sticker at this price.
Spring 2022 Sports sticker will be available for purchase beginning on 26.11.2021 through the University of Vaasa Webshop.
Sport schedule
The Fall 2022 sport services start on Monday September 5th 2022.
Here is a link to the real-time online schedule.
Remember to join our Facebook page.
Instructions for sport shifts during Covid-19
Please consider the advice of the Sport services: 
Wash your hands diligently with soap and warm water before working out.
During group exercise classes please follow WSC safety guidelines.
Please take time clean the athletic gear that is in common use prior and after the class.
Please do not participate with a cold or otherwise sick to any sports shifts! By participating while ill you risk you're your own health and the health of people around you.
Partner benefits and discounts
With the University of Vaasa's sport sticker, you get discounts from our partners, e.g. one-time visits, course fees and monthly fees.
Vaasa swimming hall
With the University of Vaasa sport sticker you can take advantage of discounted admission to the Vaasa swimming hall. With the price of admission you can use the gym as well as participate in all offered group exercise. The benefit is in effect from May. 1st until December. 15th 2022.
For students with the sport sticker cost of admittance is 2,00 € / per visit (normal student price 4,60€). For staff with sport sticker cost of admittance is 3,70 € / per visit (normal adult price 6,30€). Morning swim is 2,00 € (normal price 4,60 €).
More information: Vaasa swimming hall webpages
Tennis Center Vaasa
With the Sports sticker you can use the services of Tennis Center Vaasa at a discount Monday-Friday 8.00 am to 10.00 pm  (Tennis until 9.30 pm). The benefit is in effect from May. 1st until December. 15th 2022.
2,50 € will be deducted on price of single visit.
You can acquint yourself to the services of Tennis Center through their website.
Padel X Vaasa
With the Sports sticker you can use reserve shifts from Padel X Vaasa at a discount.
Shifts can be reserved Monday-Friday 7.00 am to 15.00 pm for the price of 20€ an hour (norm. 32€ an hour). The person making the reservation for the shift will have their sportsticker and identity checked and registered to Padel X customer registry. The person making the reservation assumes responsibility to ensure all other participants in the shift have appropriate sports sticker.
The benefit is in effect from May. 1st until December. 15th 2022.
You can find more information on Padel X website.
Wasa Sports Club
Special offer: 1 year's membership 49 € / month
There is opportunity to purchase full membership to Wasa Sports Club for 49 € a month (normal student price 69 € a month, same offer is valid for staff as well). The 49 € a month membership price is good for as long as the fall sport sticker. If you already are a full member at WSC, you can get your monthly fee reduced to 49€ if it is above this price.
Sports sticker holders to receive Wasa Sports Club client tag
Students and staff who have bought the the University of Vaasa sport sticker will get a Wasa Sports club client tag. With the client tag you will be able to check in to the gym as well as the Wednesday Workout -classes. Those who order a client tag will have access to Sports Gym (Wolffintie 36) as well as additional benefits.
With the WSC client tag you get:
the opportunity to use the Sports Gym weight room in the summer on Tuesdays & Thursdays 10.00-20.00. The benefit is in effect from May 1st to August 30th 2022.
the opportunity to use the Sports Gym Monday-Thursday 13.30-17.30 (Notice that the right to use the gym ends at 17.30 and you have to leave the gym by 18.00.). The benefit is in effect from September 5th to December 15th 2022.
the opportunity to participate in group exercise Tuesdays and Thursdays. Osallistua ti & to between 10.00-20.00. For this benefit you must use main entrance only. In order to participate you have to reserve yours sport via WSC calendar. If for some reason after reserving a spot you dont want to or cannot participate remember to cancel your reservation at the latest 60 min prior to start of the class.

Additional benefits:

- benefits offered to members by other parties
- sauna
- infrared sauna (women)
- use of massage charis
- daily magazines
- free coffee/tee
- childrens care
- use of table tennis or pool table
Ordering the WSC client tag
Open the WSC SHOP.
Click on "Treenikortit" and "Vaasan yliopisto". Click on "Valitse". Leave your information in the subsequent query and click "Jatka". Here are all the terms translated that are required:
Etunimi = First name
Sukunimi = Family name
Katuosoite = Street address
Postinumero = Postal code
Paikkakunta = Town
Sähköposti = Email
Matkapuhelin = Cell phone number
Check your information and mark "Hyväksyn sopimusehdot" and press "Vahvista". You will receive an e-mail confirmation.
Take the confirmation and your sport sticker with you to Wasa Sports Club during their service hours. You will receive your client tag from there that you will use from this point on.
You can print "the step by step" instructions on how to order the WSC client tag here. 
BREAK PRO break exercise app
The BREAK PRO -break exercise app is a tool that reminds you to take breaks while studying, helps to improve your working ergonomics and increase well-being.
The program reminds you to take a break from your studies, and short break exercise videos will guide you through the day to make versatile movements for your body. Only set the intervals or times that are suitable for you to take a break. You can choose the movements yourself or let the program choose for you.
As a student at University of Vaasa you can use the break exercise app on both your phone and your computer. 
You can easily install BREAK PRO by following the Break Pro installation instructions. 
You can install BREAK PROn break exercise program on your computer by following these easy steps:
Download the program from the link: https://breakpro.s3.amazonaws.com/3.4.166.0/breakpro_net_setup_user.msi
Install Program.
Give your student.univaasa.fi or student.uwasa.fi email address.
Type in the activation code you have received in your email.
Each minute you exercise increases your health. Have a good break!
Mobile Learning
The Mobile Learning -program is one of the national sports promotion programs, i.e. the Mobile-programs. The programs promote a physical lifestyle in different age and population groups.
The goal of the Mobile Learning -program is to increase moving and study ability. The ability to study is the student's ability to work, which is related to the progress of studies, well-being and future ability to work. By increasing how much you move, you can promote health and the ability to learn, but also learning conditions such as alertness and memory.
The Ministry of Education and Culture and the National Board of Education are responsible for the Mobile Learning -program. The program is coordinated by Likes. The University of Vaasa has registered for the Mobile Learning -program in autumn 2018.
Did you know that sitting too much is bad for you?
Sitting for long periods of time during lectures, work days and free time causes the university community health problems, such as neck, shoulder area and lower back problems. That's why it's a good idea to take short stretching breaks during work days and lectures!
Taking a stretching break is easy and only takes a few minutes. You can use these simple moves designed by the FSHS physiotherapist.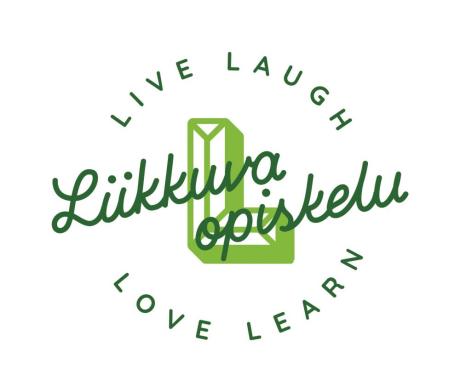 Contact information
Seppo Evwaraye
Well-being and Sports Coordinator
University Services, Study and Education Services

firstname.lastname@uwasa.fi
Open profile page