Investigating the distinctive features and resilience of human resource management in the Nordic countries: A longitudinal and cross-national study

How effectively industrial relations is carried out at the national level, and human resource management (HRM) at the organizational level, affect the working lives and well-being of millions of people in the Nordic countries. The aims of this project are therefore to study the dynamics of the Nordic model of HRM by investigating the similarities and differences between the Nordic countries, understand how these are changing over time, and offer some initial conclusions about the resilience of the Nordic model in light of Nordic responses to the Covid-19 pandemic. The project will collect both quantitative, comparative data as well as in-depth qualitative data on these questions by a team comprised of leading researchers from all five Nordic countries. The quantitative data is to come from the Cranet studies – a standardised longitudinal survey (dating back to 1989) which involves over 40 countries – which facilitates longitudinal and cross-national analyses, combining organisational- and macro-level data. In addition, qualitative case studies in three industries will be conducted in order to understand the processes underlying how certain organisational HRM practices have been influenced by and responded to the Covid-19 crisis in all Nordic countries. The results from the project will be communicated in various ways to key HRM stakeholders within and outside academia and are expected to provide implications for HRM resilience at the policy level.
Research project is funded by Riksbankens Jubileumsfond.
Research partners: Stefan Tengblad, University of Gothenburg (Sweden), Paul Gooderham, University of Bergen (Norway), Frans Bevort, Copenhagen Business School (Denmark), Arney Einarsdottir, Bifrost University (Iceland)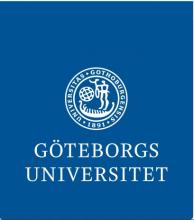 Organisation coordinating the project