Future Ready Harbour Concept – Towards Sustainable Maritime Ecosystem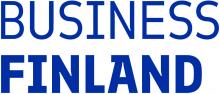 Future Ready Harbour Concept – Towards Sustainable Maritime Ecosystem is a co-creation project funded by Business Finland.
The aims of this project are:
To build a future ready sustainable maritime ecosystem consortium to facilitate and support the Finnish companies' possibilities to seize the evolving business opportunities and to develop innovative solutions for growing, global market needs.
To develop a Research and development Roadmap for future ready harbor concept development, which defines the main R&D focus areas and development paths, identifies concrete project ideas aiming to TRL 6 level solutions, and helps to identify and define the roles and tasks between organizations.
To propose the first co-innovation RDI project plan and proposal.
Due to United Nations' Paris agreement of limiting the global temperature increase to below 2°C (COP21, 2015) and International Maritime Organisation (IMO) adaptation of strategy for reducing emissions from international shipping by 50% by the year 2050 from 2008 levels, the maritime business sector faces challenges in not only novel ship concept but also port concept development, if the set requirements for global warming prevention are to be met.
For maritime shipping business sector this means decarbonisation of the business with fuel and engine development favouring gaseous fuels and increasement of renewable energy production by integrating these systems into the ship design concept. Former mentioned development path sets new requirements for the port services and leads to the situation, where "sea-meets-land".
Development actions should be made more at a system level considering the whole ship – port –ecosystem development with all stakeholders participating to the actions taken.
Maritime Ecosystem building addresses not only ports, but also cities and industries, who are all facing the same challenges of sustainability, competitiveness, and people. And it is in fact the cities, that are the key in future maritime ecosystem building. Ports and industry can and must drive the changes, but maritime ecosystem building should be seen as a city infrastructure building and as such, should be important to all stakeholders.
Maritime ecosystem development approach has already been adopted in the major European ports as e.g. Amsterdam, Rotterdam, Hamburg, Bremen, Antwerp, where specially port system digital applications such as terminal automation, infra management, digital calls, onshore operations and energy transition are the areas where the most active ecosystem development actions are done.
Even though SmartPort development has been active during the last years and the major ports in Europe as well as in Asia are showing mature level adoption of especially terminal automation and port calls applications, there are still technologies in their very early development stages in the former mentioned two gategories (e.g. 5G, terminal and energy IoT, 3D printing) and in the energy transition sector (smart grids, smart waste management, environmental technologies) as well.
Future ready harbour concept – towards sustainable maritime ecosystems
Timetable:  01.08.2020-31.01.2021
External funding from: Business Finland/ Co-creation project
Other funding: University of Vaasa
External funding, amount: 60 000 €
Total budjet: 100 000 €
Project leader: Suvi Karirinne
Project researchers: Rodrigo Rabetino, Seppo Niemi, Hannu Laaksonen, Kimmo Kauhaniemi, Petri Helo, Anne Mäkiranta, Jagdesh Kumar, Karita Luokkanen-Rabetino (project coordinator)
Contact persons: Suvi Karirinne, Rodrigo Rabetino
Research platforms and groups: VEBIC, Renewable Energy, Smart Electric Systems, NEVS, Strategic Management
Project coordinator: University of Vaasa
Cooperation partners: VASEK, Kvarken Ports

Organisation coordinating the project