DiTArtIS - Network of Excellence in Digital Technologies and AI Solutions for Electromechanical and Power Systems Applications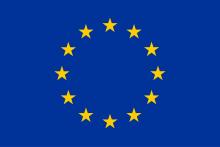 Digitalization is the key to fighting climate change and achieving the objectives of the European Green Deal, while contributing to the green energy transition, energy efficient buildings, sustainable transportation and industrial digital transformation. Digital technologies and AI solutions can deliver operational efficiencies and reduced costs in many industries, enable the development and implementation of smart energy/transport/building systems, increase the connectivity of people and systems.  Digital transition and its successful implementation requires strengthening digital skills, at different levels, "from researchers taking a more analytical and empirical approach (looking at digital skills requirements and digital skills gaps), to policymakers and providers of training programmes and skills development initiatives taking a practical approach (launching new programmes)". 
In this context, the mission of DiTArtIS project is to strengthen the research and innovation excellence of the beneficiaries, especially of UTC, as well as enhance the digital skills of their staff. This will be done through building teams of excellence to derive new ideas and tackle challenges, to ensure that UTC and twinning partners will sustainably increase scientific excellence and innovation capacity in the field of electromechanical and power systems applications, by integrating digital technologies and AI solutions and techniques.