Good scientific practise and research ethics
The University of Vaasa has approved guidelines on good scientific practice and methods for handling infringements, drafted by the Finnish Advisory Board on Research Integrity, to assist researchers in their work. In addition, the University of Vaasa is committed to following the ethical principles of the humanities, social sciences and behavioural sciences, drafted by the advisory board, in all its operations.
The TENK website defines a researcher's professional skills in the following way: "A researcher's professionalism can be divided into the management of the knowledge and research methods required by each discipline and professional integrity, which together constitute good scientific practice. The entire scientific community is responsible for following good scientific practices."
The University of Vaasa has also confirmed its own Ethical guidelines, which outline the goals and activities of an ethically sustainable study, research and administrative culture in the scientific community. There is the open learning area for research ethics available to all the researchers of the University of Vaasa. Also the Graduate School arranges courses for doctoral students as a part of their research training.
University of Vaasa has committed on the set of recommendations on the ethical principles to be followed as well as a proposal for arranging ethical review. What ethical review means is advance scrutiny and evaluation of a research plan in the light of the ethical practices generally followed in that particular discipline of science, with special emphasis on preventing any harm that the research or its results might cause to the research subject.
Finnish Advisory Board on Research Integrity Advisor in case of research integrity is the Vice-director of Research Services and Graduate School Virpi Juppo.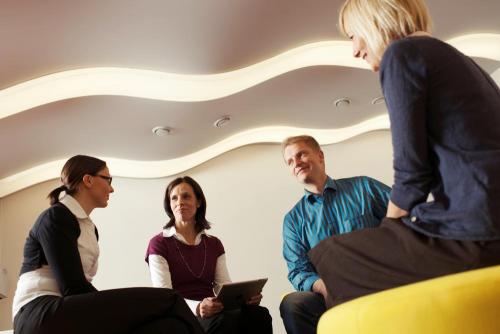 Further information
Virpi Juppo
Vice-director, Research Services and Graduate School
University Services, Research Services and Graduate School

firstname.lastname@uwasa.fi
Toimisto
Tritonia torni 5. krs
Open profile page