Sorin Dan
Researcher
PhD, MPPA
Innovation and Entrepreneurship InnoLab

firstname.lastname@uwasa.fi
+358 29 449 8514
Yliopistonranta 10, 65200 Vaasa
Fabriikki F453

Download my contact information in vCard format.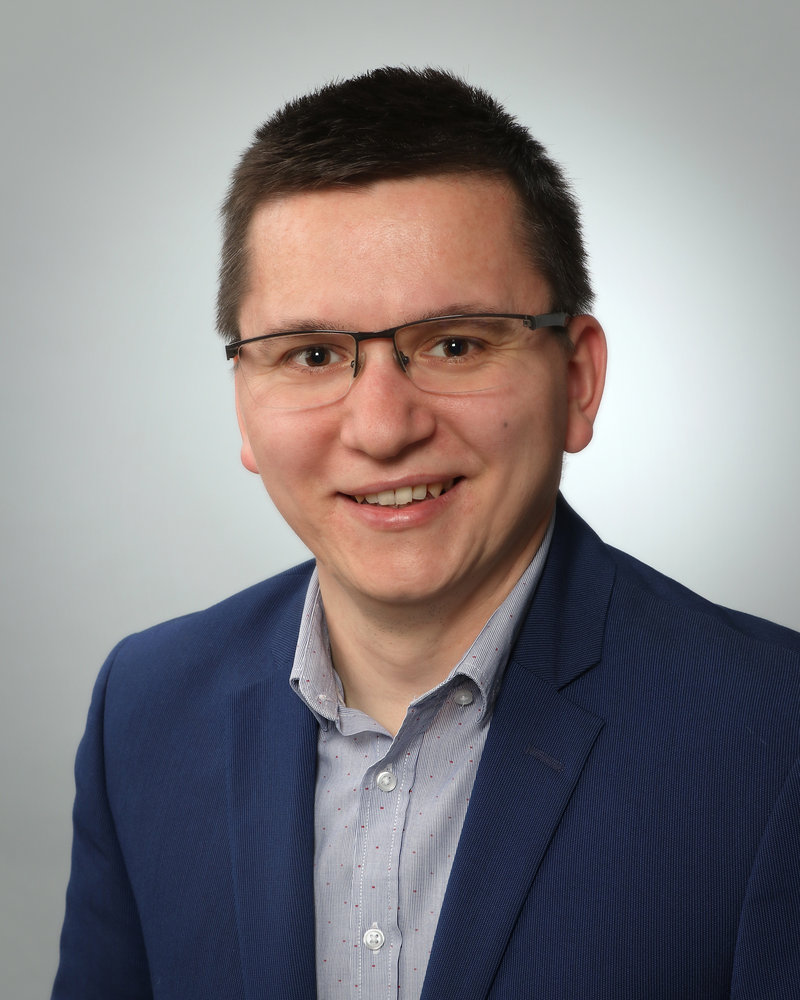 ---
Dr. Sorin Dan is a postdoctoral researcher at the University of Vaasa, Finland. He is the author of The Coordination of European Public Hospital Systems: Interests, Cultures and Resistance, published by Palgrave Macmillan in 2017.
AREAS OF INTEREST
Public Management, Healthcare, Innovation Studies, Talent Management
TEACHING
TOFO 4059 'How to design and write a systematic literature review', 3 ECTS, PhD course, Graduate School, University of Vaasa.
CURRENT RESEARCH
Dan, S., Ivana, D., Zaharie, M., Metz, D. and Dragan, M. Digital Talent Management, Insights from the Information Technology and Communication Industry, Manuscript submitted to Palgrave Macmillan.
Dan, S. and Kalliokoski, J., Artificial Intelligence and Citizen-Centric Public Services, Evidence from Finland's AuroraAI National Program, Under review.
Dan, S. All On Board the Innovation Lab? How Governments Build Governance Capacity for Public Sector Innovation, In progress.
Dan, S. and Kalliokoski, J., "Surveillance Public Governance": Shifting Power Relations in the Age of Artificial Intelligence, In progress.
Ivana, D., Zaharie, M., Dan, S., Metz, D. and Dr?gan, M. Dynamics of the IT&C professionals' psychological contract: the interplay between HR practices, career seniority and COVID-19, In progress.
Evolving Innovation Space, RDI Policies and Impact Evaluation (ELVIS), funded by Business Finland, 2020-2022, EUR 301,540, Member of project team and work package leader, Principal Investigator Jari Kuusisto, University of Vaasa.
A Roadmap OUT of mEdical deserts into supportive Health Workforce initiatives and policies (ROUTE-HWF), funded by EU Horizon 2020, 2021-2023, Total budget EUR 663,402, University of Vaasa share EUR 112,041, Sole participant from University of Vaasa and work package leader, Principal Investigator Ronald Batenburg, Netherlands Institute for Health Services Research.
How businesses and public sector organizations develop leadership competencies and change processes for blockchain implementation (BizPub), funded by the Foundation for Economic Education, Finland, co-PI, EUR 50,000, 2021-2022.
RECENTLY-COMPLETED RESEARCH
Digitalisation Academy: Piloting and Creating a Nationwide Model to Tackle Talent Shortage and Improve Digital Competences (DA-PITO), funded by Ministry of Economic Affairs and Employment, Finland, 2019-2020, EUR 140,000, Work package leader, Principal Investigator Mari K. Niemi, University of Vaasa.
BACKGROUND & EXPERIENCE
Sorin graduated from Babes-Bolyai University in Cluj-Napoca, Romania with a bachelor's degree in business and economics in 2007. He then completed a master's degree in public policy and administration at the University of Massachusetts, Amherst (2009). After an internship at the American Red Cross in Washington, DC he was offered the opportunity to work on a PhD in public management at the Public Governance Institute, KU Leuven, Belgium as part of the EU-funded research project "Coordinating for Cohestion in the Public Sector of the Future" (COCOPS). He completed his PhD dissertation entitled "Governed or Self-Governed? The Challenge of Coordination in European Public Hospital Systems" in 2015 under the supervision of Prof. Christopher Pollitt and Prof. Trui Steen.
He then took a short break from academia and worked at the Organisation for Economic Cooperation and Development (OECD) in Paris on public governance reform. In 2016 he moved to Romania and started to work as lecturer at the Faculty of Management and IT in Oradea.
Recently he has also worked as country expert on EU research and capacity building projects funded by DG Employment and the Structural Reform Support Service of the European Commission, including "Support for Developing Better Country Knowledge on Public Administration and Institutional Capacity Building (EUPACK)" (2017-2019) and "Progress Assessment of the ESF Support to Public Administration (PAPA)" (2019).
A detailed list of Sorin's publications can be found on Google Scholar and ResearchGate.
SELECTED PUBLICATIONS
Ivana, D., Dan, S. and Popovici, O.C. (2019) Customer focus in European higher education systems, in Vaduva, S., Fotea, I., Vaduva, L.P. and Wilt, R. (eds.), Applied Ethics for Entrepreneurial Success: Recommendations for the Developing World, Springer
Dan, S. (2017) The Co-ordination of European Public Hospital Systems: Interests, Cultures and Resistance, Basingstoke: Palgrave McMillan. ISBN 978-3-319-43427-8
Dan, S. and Andrews, R. (2016) Market-type mechanisms and public service equity: A review of experiences in European public services, Public Organization Review, 16(3): 301-317. Springer
Dan, S. and Savi, R. (2015) Payment systems and incentives in primary care: implications of recent reforms in Estonia and Romania, International Journal of Health Planning and Management, 30: 204-218
Dan, S. and Pollitt, C. (2015) NPM can work. An optimistic review of the impact of New Public Management reforms in Central and Eastern Europe, Public Management Review. 17(9): 1305-1332
Dan, S. (2014) The effects of agency reform in Europe: A review of the evidence, Public Policy and Administration, 29(3): 221-240
Pollitt, C. and Dan, S. (2013) Searching for impacts in performance-oriented management reform: A review of the European literature, Public Performance and Management Review, 37(1): 7-32
Pollitt, C. and Dan, S. (2011) The impacts of the new public management in Europe: A meta-analysis, COCOPS report, Public Management Institute, KU Leuven.
SOCIAL MEDIA
Linkedin | Twitter | Google Scholar | ResearchGate | Orcid ID
Check out this blogpost on the Innobabble blog to learn more about Sorin's professional and personal interests.