Maria Järlström
University Lecturer
PhD, Docent
School of Management, Human Resource Management

firstname.lastname@uwasa.fi
+358 29 449 8436
Wolffintie 32, 65200 Vaasa
Tervahovi C308
Office Hours:
Monday 9-10
Programme manager
Master studies in HRM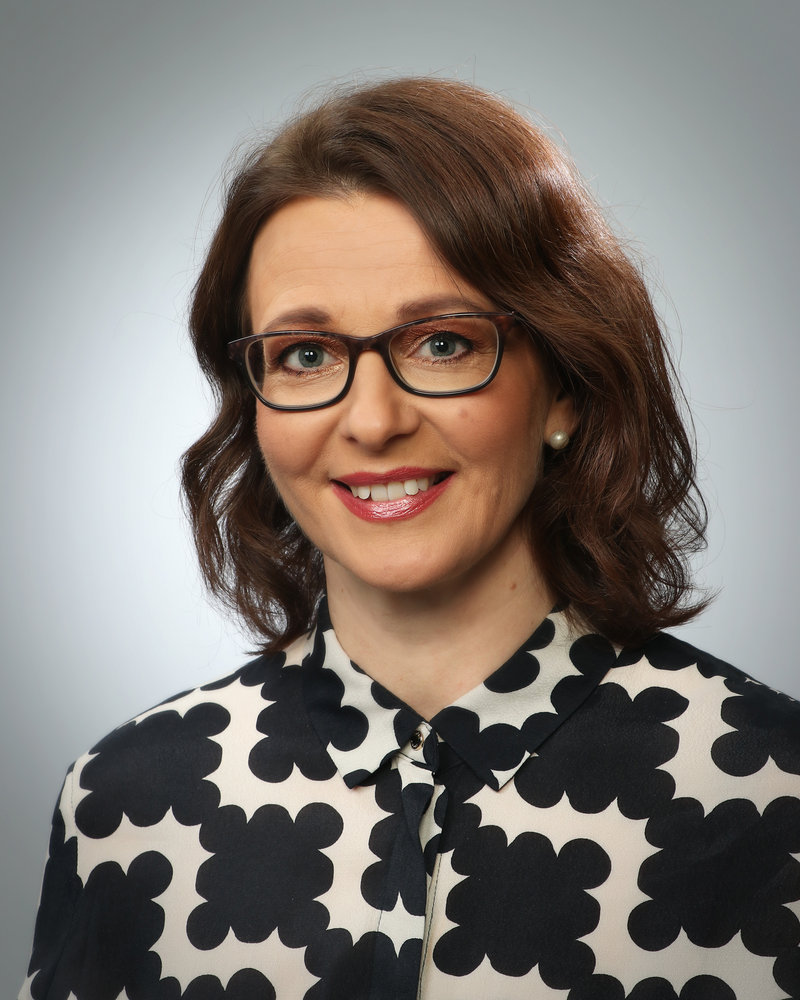 ---
Member in Advisory Board
-Baltic Journal of Management
-Strategic Sustainability Accounting
Teaching:
Human resource management, Strategic Human Resource Management, Master's Thesis supervising, Perspectives of Human Resource Management, PhD supervising
Research interests:
Careers, career mobility, language skills, sustainable HRM, HR measurement, the role of HR professionals
Recent publications:
Järlström, M., Brandt, T. & Rajala, A. (2020). The relationship between career capital and career success among Finnish knowledge workers. Baltic Journal of Management. https://doi.org/10.1108/BJM-10-2019-0357
Järlström, M., Piekkari, R., Pilke, N. & Turpeinen, H. (2020). Perceptions of language (mis)fit at a multilingual workplace: The case of the University of Vaasa. In Kaufhold, K., Kuteeva, M. & Hynninen, N. (eds), Language perceptions and practices in multilingual universities.
Järlström, M. & Saru, E. (2019). Näkemyksiä ja käytänteitä vastuullisesta henkilöstöjohtamisesta. Teoksessa Collin, K. & Lemmetty, S. (toim.), Siedätystä johtamisallergiaan, Edita.
Järlström, M. (2019). Vastuullisen henkilöstöjohtamisen ytimessä ? Onko hyvä henkilöstöjohtaminen aina vastuullista? Teoksessa Koivunen, N. & Kultalahti, S. (toim.), Meidän Riitta ? Tutkija, opettaja ja yhteiskunnallinen vaikuttaja. Juhlakirja professori Riitta Viitalan 60-vuotisjuhlan kunniaksi (67-70). Acta Wasaencia 419, University of Vaasa.
Sirèn, C., Thorgren, S. & Järlström, M. (2018). Self-directed career management and mobility: The risk of lock-in effects from person-job fit. The International Journal of Human Resource Management. DOI:10.1080/09585192.2018.1523214.
Järlström, M., Saru, E. & Vanhala, S. (2018). Sustainable human resource management with salience of stakeholders: A top management perspective. Journal of Business Ethics 152, 703-724. DOI: 10.1007/s10551-016-3310-8. https://rdcu.be/bRvbm
Järlström, M. & Brandt, T. (2017). Psychological capital and psychological career mobility among Finnish business students. Journal of Finnish Studies, 20(2), 144-171.
Latukha, M., Doleeva, A., Järlström, M., Jokinen, T. & Piekkari, R.(2016). Does corporate language influence career mobility? Evidence from MNCs in Russia. European Management Journal, 34, 363-373. DOI: 10.1016/j.emj.2015.12.006.
Järlström, M. & Kallio, K-M. (2015). The practices, perspectives, and problems of performance management and measurement in HR departments. Hallinnon tutkimus, 34:1, 43-60.
Itani, S., Järlström, M. & Piekkari, R. (2015). The Meaning of Language Skills for Career Mobility in the New Career Landscape. Journal of World Business, 50: 368-378. DOI: 10.1016/j.jwb.2014.08.003.
Järlström, M., Nyyssölä, M., Piekkari, R. & Seppälä, T. (2014). Kielitaito, kielellinen yhteensopivuus ja uraliikkuvuus. Eri ammattiliittoihin (TEK, UIL, DIFF, SEFE) kuuluvien jäsenten näkemyksiä kielitaidosta, kielellisestä yhteensopivuudesta ja uraliikkuvuudesta. Aalto yliopiston julkaisusarja KAUPPA + TALOUS 1/2014, Tutkimusraportti. http://urn.fi/URN:ISBN:978-952-60-5567-1
Viitala, R. & Järlström, M. (Toim.) (2014). Henkilöstöjohtaminen uuden edessä. Henkilöstöbarometrin nostamat kehityshaasteet. Vaasan yliopiston julkaisuja, Tutkimuksia 302, Liiketaloustiede 107. http://www.uva.fi/materiaali/pdf/isbn_978-952-476-537-4.pdf.
Järlström, M. & Kallio, K-M. (2014). Henkilöstöfunktion suorituskyvyn johtaminen ja tuloksellisuus. Teoksessa Pakarinen, Terttu & Mäki, Tiina (toim.), Henkilöstöjohtaminen kurkiauran kärkeen, Edita.
Järlström, M. & Vanhala, S. (2014). What is sustainability in human resource management? Työelämän tutkimuspäivät 2013. Työn tulevaisuus. Työelämän tutkimuspäivien konferenssijulkaisuja 5/2014. Ss. 81-90. Työelämän tutkimuskeskus. Yhteiskunta- ja kulttuuritieteiden yksikkö. Tampere: Tampereen yliopisto.http://urn.fi/URN:ISBN:978-951-44-9439-0