University joins Vaasa International Talents project - helping international students integrate into Finnish working life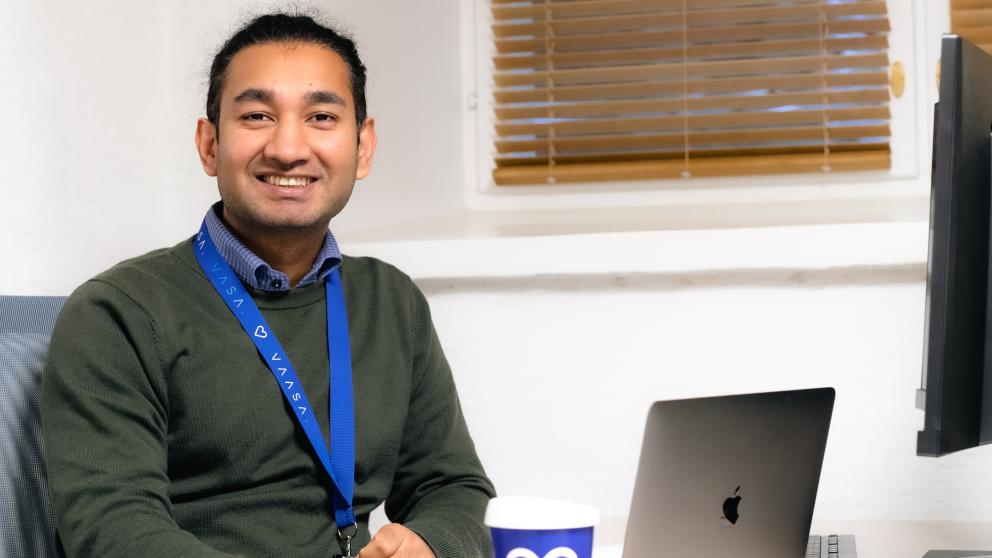 The University of Vaasa is implementing a joint project of higher education institutions in Vaasa called the Vaasa International Talents project. The project aims to facilitate the integration of international degree students into the regional labour market. As a part of its strategy, the University of Vaasa wants to responsibly promote the integration of foreign talents into Finnish society.
The Vaasa International Talents programme aims to bridge the gap between the companies and other working life actors in the region and the talented international people studying at the higher education institutions in Vaasa. By making use of our already existing ecosystem of networks, the programme can help students get access to Finnish society and working life. Through the programme, participants can develop their skills related to Finnish working life and job search and build their networks through lectures, mentoring and other activities.
A pilot round of the programme was launched in March 2021, with 23 international bachelor's and master's degree students. One of the selected students was Tareque Mahmud, who is studying International Business at the University of Vaasa. He heard about an internship with the City of Vaasa through the programme. Mahmud was selected as a project and marketing trainee. His tasks included both graphic design and social media content production as part of the marketing and communications team.
– Through the Vaasa International Talents programme, I learnt to identify my strengths and challenges as an employee, which has helped me find the niche for my career path. During the internship I learnt a lot about the Finnish working culture and I got to test my skills in different jobs and expand my networks for the future.
The project is carried out by the University of Vaasa, VAMK University of Applied Sciences, Novia University of Applied Sciences, Åbo Akademi University, and Hanken School of Economics. The project is funded by the city of Vaasa and coordinated by Novia.
The project is carried out in close cooperation with the regional Talent Coastline ecosystem coordinated by the Centre for Economic Development, Transport and the Environment and TE Services, as a part of the national Talent Boost programme. Talent Boost aims to attract international expertise to Finland and to get international experts to stay in Finland.
Vaasa International Talents project website
Further information
Sami Ilomäki, International Education Specialist
Education Services
University of Vaasa
tel. +358 29 449 8130
sami.ilomaki (@) uwasa.fi
Did you like the article?