Students' Mental Health Week 2022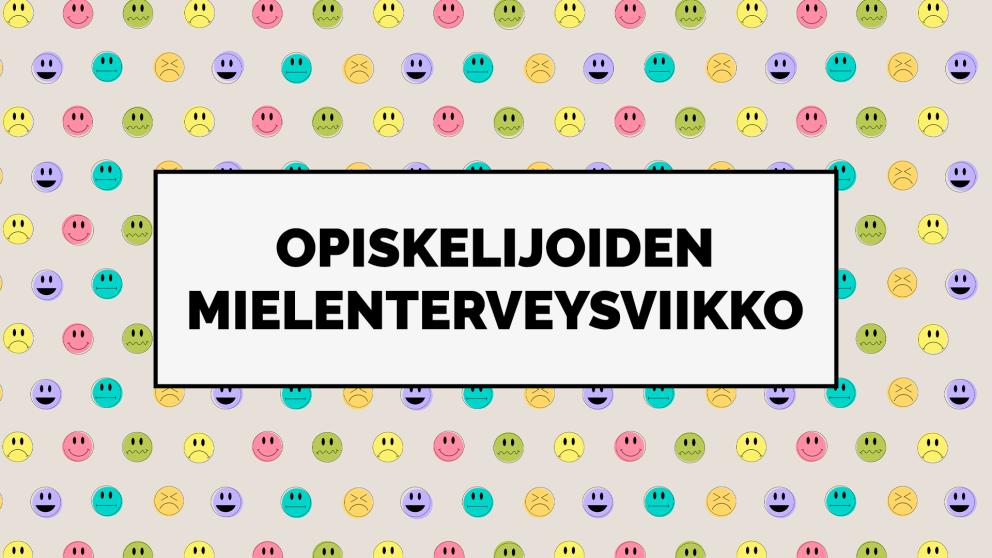 Students' Mental Health Day is celebrated on April 13, and there's a social media campaign around it between April 7–14.
The Student Union VYY, student organizations, and the University of Vaasa organize various events from Monday to Wednesday around Student Mental Health Day. We have planned, for example, low-threshold hanging out events and various sports events.
The week begins with student organizations' various sports events, and on Tuesday the day begins with a free morning yoga. Tuesday evening you can join the sewing night to prepare your student overalls for the upcoming Wappu. Additionally, you can also play board games if you are not keen on sewing.
On Wednesday we are organizing a Campus Rally, where you have the chance to get to know the campus and different student organizations. During the Campus Rally you can also get to know the different subject associations, as they are organizing their own coffee breaks during the Campus Rally.
In addition, from Monday to Wednesday, there will be a praise campaign at Mathilda lobby and Tritonia's Vuokko acts as a room for relaxation.
See more accurate program at VYY´s FB event Opiskelijoiden mielenterveysviikko / Students' Mental Health Week.
The events organized during Mental Health Week are open to everyone unless stated otherwise. Events held on campus are free.
Please remember to take care of your own hand hygiene and don't attend the event, if you feel sick or have any kind of symptoms.
See also: Nyytis website Students' Mental Health Day
Did you like the article?