Oatly's coffee truck is University of Vaasa on 26.11.2021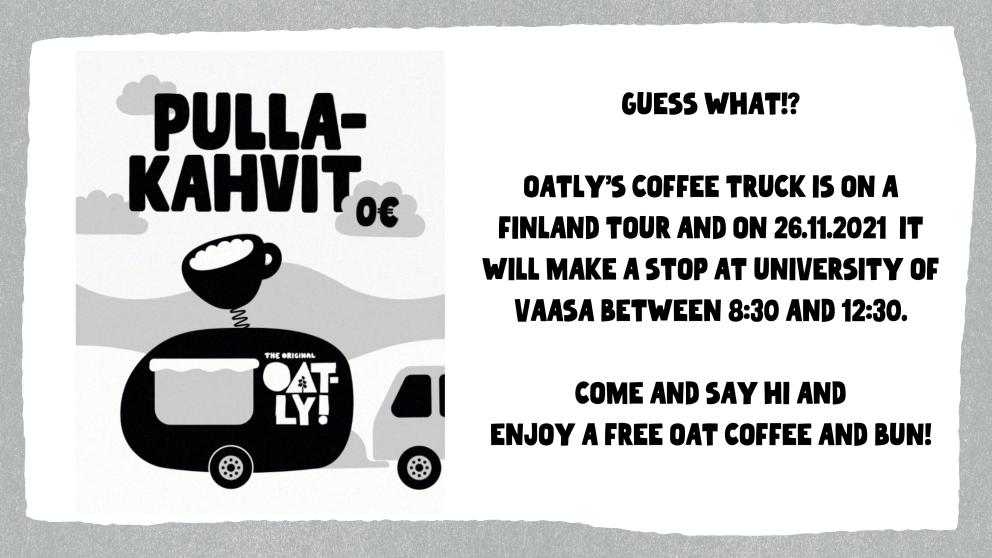 Guess what!?
Oatly's coffee truck is on a Finland tour and on 26.11.2021 it will make a stop at University of Vaasa between 8:30 and 12:30.
You'll find us outside nearby the main door next to restaurant Erkki. Come and say hi and enjoy a free oat coffee and bun!
Did you like the article?