Nyyti News 6/2021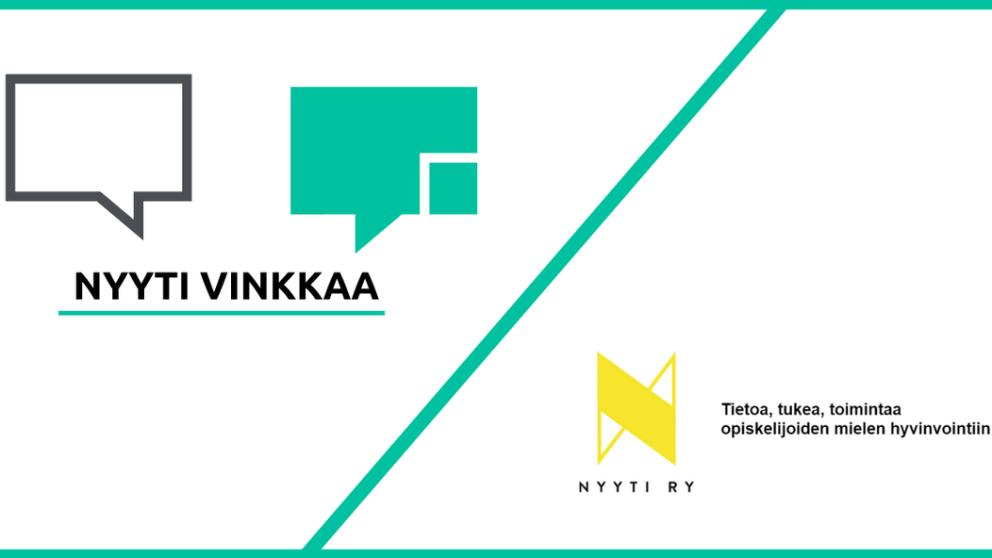 Autumn is beginning gradually, and summer is fading away. The academic year 2021-2022 for many students has already started as a combination of contact and distance learning. The corona pandemic has affected study and the way how teaching is organised many ways so now it is necessary for education providers to plan how to fill the learning and wellbeing gap, support student land wellbeing, and create faith in the future.
We want to do our share in supporting students, so in our August operations we will focus on the future, uncertainty, and resilience. In September, we will discuss the return to studies and how it could be made gentler. October is a month of compassion and persistence, and in November we will then focus on identity and ourselves, to our selfhood. Learners with complex needs and equality are key issues in our operations in December.
You can read more about these and other topics in this newsletter, so keep reading 😊
Follow our activities on Instagram, Facebook, Twitter, Tuudo and of course on our website.
We wish everyone a wonderful start to autumn!
The articles in this newsletter are freely available for distribution and use.
Nyyti´s Chat
Nyyti's autumn is again full of peer activities for all students online! Chats run on Tuesdays from 6 to 8 p.m. Participation in the chats is free of charge and anonymous. They also do not require prior registration. Please see the list below for all our Autumn chats. Click on the link in the chat name below to learn more about the content of the chat. More information can also be found on our website.
NyytiTalk in English
NyytiTalk deals with themes related to, for example, student life and wellbeing. relationships, studying and coping with everyday life. Nyyti offers one NyytiTalk in English per semester. Watch the broadcast live from 3:00 pm to 3:40 pm and join the conversation or watch the recording on Nyyti's YouTube channel. Feel free to give feedback concerning NyytiTalk via a web form.
The time and topic of the next NyytiTalk in English will be published on our website
Give feedback on Nyyti's website and social media channels
Nyyti ry, the national NGO which supports students' mental health and ability to study, collects feedback for the development of their website and its content as well as their contents in social media (Facebook, Instagram and Twitter) and Tuudo. Your opinion is important to us. By answering the survey, you will help us to develop our operations so that we can serve you even better.
You may choose which survey to answer based on how you usually follow Nyyti's communications. It takes approximately 5 minutes to complete the survey. The results will be treated confidentially.
Thank you in advance for your help!
To the surveys:
Did you like the article?