How to face different fears?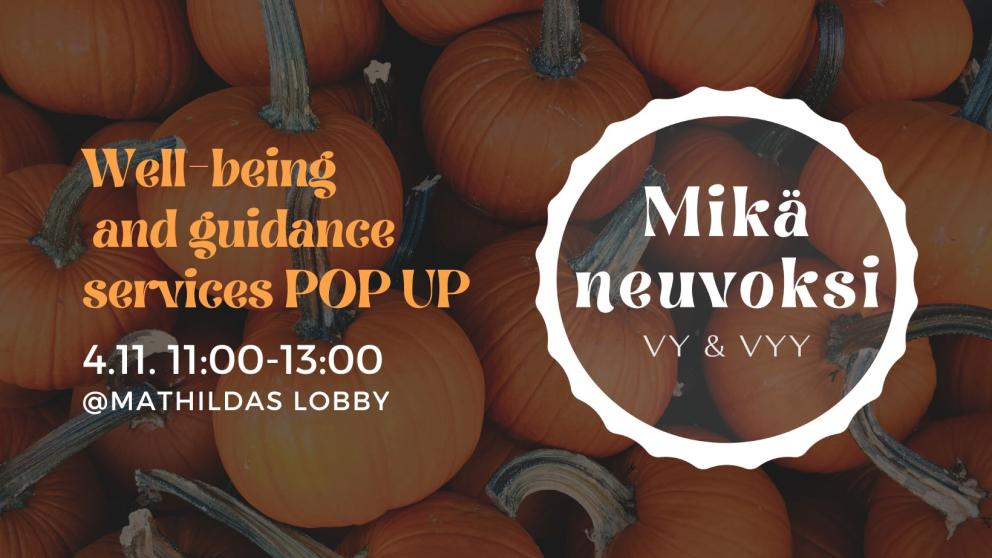 The well-being and guidance services pop-up will be held in Mathilda's lobby on Friday 4th November from 11 a.m. to 1 p.m.
Come to chat or drink a cup of coffee. See you in Mathilda's lobby!
The event is organized by the Mikä neuvoksi project.
What: Well-being and Guidance Services pop up
Where: Mathilda's lobby
When: Friday 4.11. from 11 a.m. to 1 p.m
For information about well-being and support services available to students, see the Students webpages, under Well-being and safety and Support and study guidance.
Did you like the article?