Harri Jalonen appointed Professor of Social and Health Management at the University of Vaasa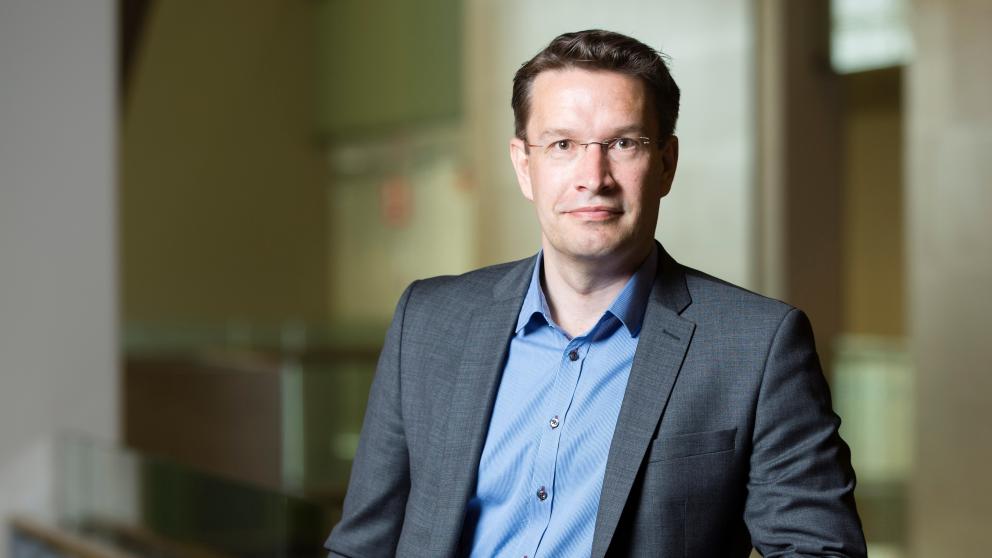 Doctor of Philosophy Harri Jalonen has been appointed the new Professor of Social and Health Management at the University of Vaasa. He will take up the post at the beginning of August 2020.
Jalonen is Docent of Knowledge and Innovation Management at the University of Vaasa and the University of Tampere. He obtained his doctorate in knowledge management in municipal decision-making from the Tampere University of Technology in 2007.
"Complexity theoretical thinking has been the driving force in my research. It can grasp current phenomena well – like the coronavirus pandemic most recently, paralysing the whole world at an astonishing rate. Coronavirus is a good example of how the interdependencies of things give rise to surprising developments that are very difficult to predict," says Jalonen.
As the new social and healthcare professor, Jalonen says that he wants to continue the successful application of complexity thinking in social and healthcare management in Vaasa.
"In my research, I have applied complexity thinking in different environments, such as public management, social and healthcare system structuring, and innovation diffusion."
Jalonen currently works as Executive Principal Lecturer and Value Creation Research Group Leader at Turku University of Applied Sciences. He has led and participated in numerous domestic and international research and development projects. He has published approximately 50 peer-reviewed scientific articles and 150 conference papers, book chapters, newspaper and magazine articles, or blog posts. In addition, he has accumulated strong pedagogical skills over the years.
The new complexity research group an inspiration for coming to Vaasa
Jalonen's coming to Vaasa was inspired by the fact that in his new position, he will have the opportunity to deepen his research. In addition, the university already had familiar researchers who also specialise in complexity thinking.
The new University of Vaasa Complexity Research Group has been established this spring, including several researchers. The research group is led by Dr.Soc.Sc. Petri Uusikylä, who recently took up the post of Research Director at the University of Vaasa.
"The group is interdisciplinary, because complexity as a phenomenon or way of thinking is not tied to only one discipline," says Harri Jalonen.
In complexity sciences, phenomena, things or problems are considered complex when their systems are tightly intertwined and affect each other's functioning.
Jalonen's future position as Professor of Social and Health Management is placed in the School of Management. Its research also focuses on the themes of the university's InnoLab research platform.
Jalonen believes that complexity thinking can have a lot to contribute to the activities of the university's research platforms and other research groups. This can lead to innovative and even surprising cooperation
Further information
Harri Jalonen, harri.jalonen (@) turkuamk.fi, harri.jalonen (@) uwasa.fi,
tel +358 44 907 4964, Twitter: @Jalonen, LinkedIn: https://www.linkedin.com/in/harri-jalonen-3547434/
Did you like the article?