Happy reunions during the Back to Campus week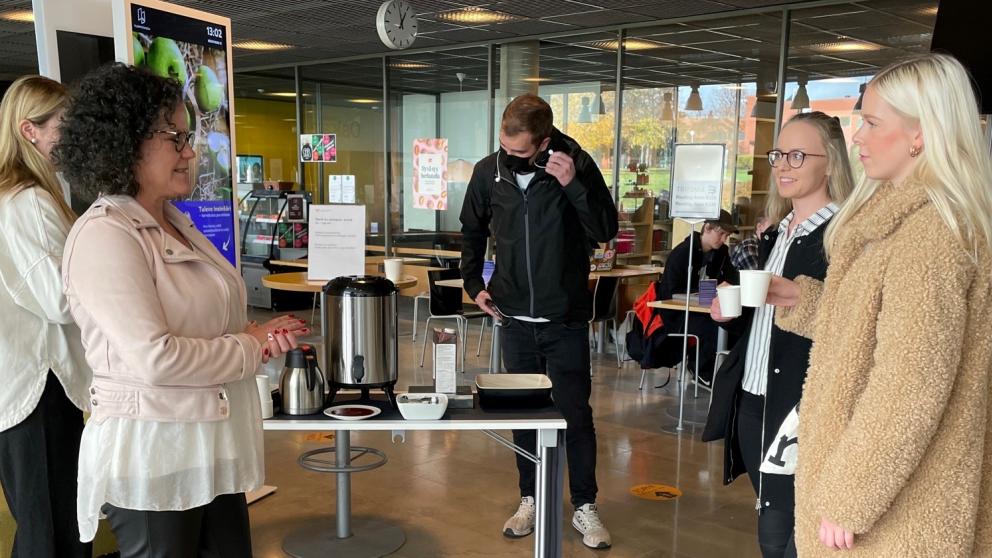 The university is opening to students and staff in a safe manner this autumn. We started our return to campus with a great Back to Campus week 11–14 October.
The week included a variety of activities organised by different units and students during which staff and students got to meet each other again.
Vice-Rector Minna Martikainen met students and staff over a cup of coffee during one of the Rectors on Campus events.
The Back to Campus programme included a tour of the labs, breakfast events, break exercise, a student organisation fair, live music, a retro gaming event, and movie nights.
Did you like the article?