Changes to Quick Links for Students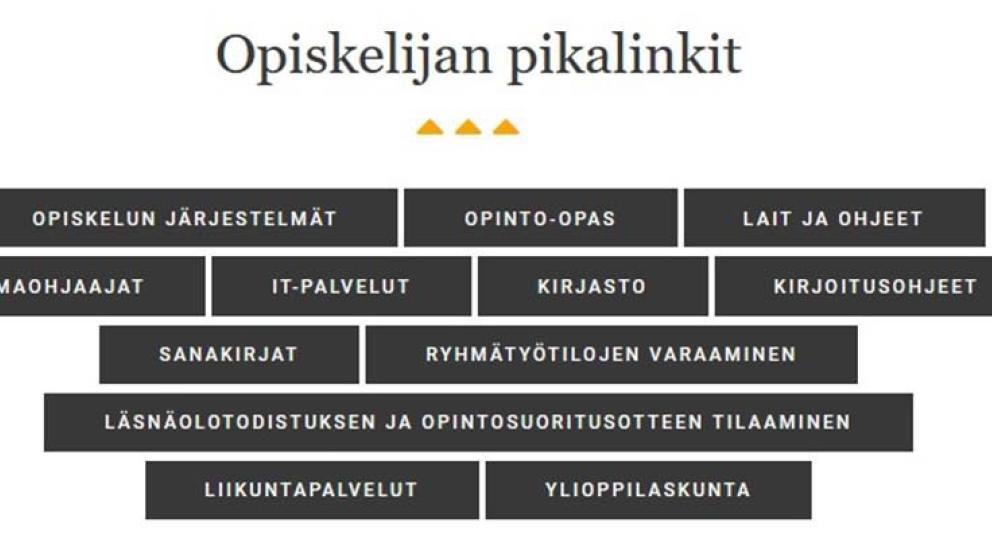 There have been some changes to the quick links or shortcuts on the university's Students web page.
The quick links for students have been updated so that the links to particular IT systems can now be found on the new IT Systems for Students page. In addition to links to the systems, the page also includes user guides for the systems.
Direct links to the most used systems (Moodle, email and Peppi) can still be found at the upper-right corner of the page under the computer icon.
You can give feedback on the new page using the Was this helpful? section at the bottom of the page.
Did you like the article?