Business projects offer learning experiences to both students and companies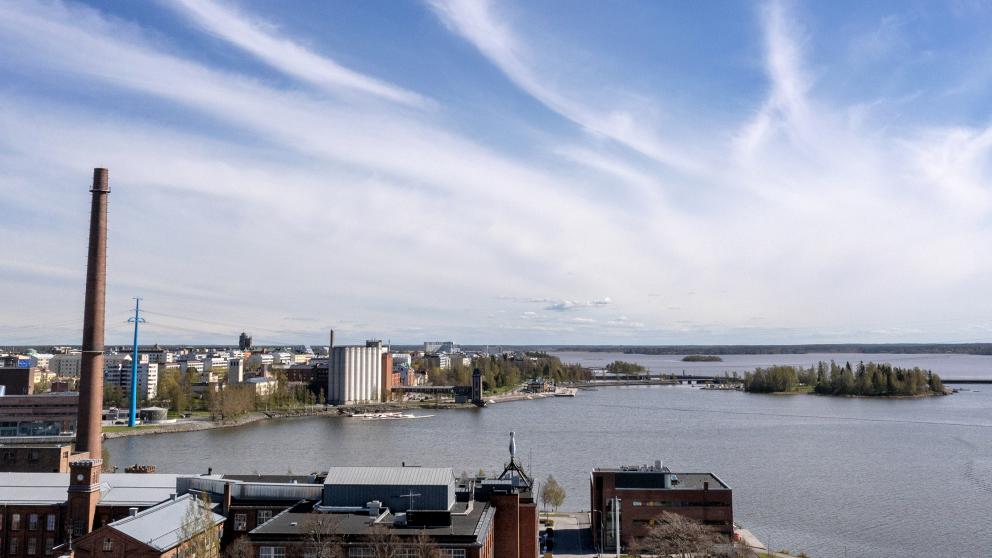 During the autumn term at the University of Vaasa, a practical Business Development in Practice course was held for second-year students of the Master's Programme in Strategic Business Development. At the heart of the course was a business project with local businesses.
– Practical business projects give students an understanding of the difficulty of strategic business decision-making and the paradoxes and problems associated with it. Through business projects, students can apply theory to address real business challenges, says Tuomas Huikkola, assistant professor and teacher of the course.
Master's students Anu Mattsson and Viljami Turpeinen who took part in the course felt that they had learned a lot and gained an inspiring experience of working life.
– The support and help from our team members and our teacher created a successful experience. The cooperation with the customer company also went well, and our team was able to do an interesting customer survey. The course raised my skills to a new level, says Mattsson.
– The course was really good in combining the theory and practice of the discipline. I learned how to take a consultative approach and present findings concisely and consistently, comments Turpeinen.
The Vaasa-based company Lemonsoft Oyj signed up to be a customer company for the course because the company had positive experiences of previous cooperation with the university. Chief Operating Officer Mikko Niiniketo from Lemonsoft wants to highlight mutual learning.
– It is important to us that the cooperation between the university and the companies in the region is maintained and developed. During my studies at the University of Vaasa, I got a lot out of visiting lecturers as well as visits to companies, so it feels great to be able to offer this kind of opportunity to current students. The customer company also benefits from the cooperation, especially when solutions are sought for a problem identified by the company itself – students offer new solution models and fresh perspectives on the company's business. In addition, for us as an employer, this is an opportunity to arouse interest among the experts of the future, says Niiniketo.
Further information:
Assistant Professor Tuomas Huikkola, School of Management, tuomas.huikkola@uwasa.fi, +358 29 449 8448
Did you like the article?