Kalle Lepola
"I think in the University of Vaasa, I learned the HOW, instead of the WHAT. And this is something I find invaluable." Kalle Lepola got a job in 3D-printing industry in Barcelona after graduation.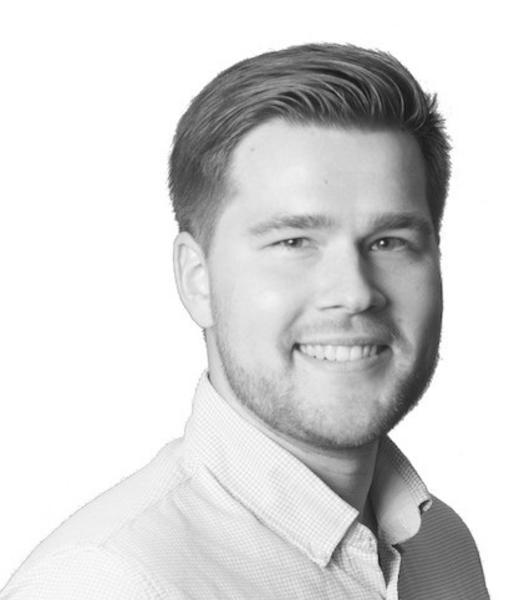 Studying in the University of Vaasa must be a tipping-point in my life, from which I grew and learned a lot about myself, the industry and most importantly the world. I started my bachelor's degree there in 2012, went to the military in 2013 and graduated Bachelor the next year. That whole degree flew past in a heartbeat. I was lucky enough to get into the MIB programme right after the bachelor's degree.
This "new start" was the best time I ever had during my studies. I threw myself 100% into the community and made many friends during classes, got heavily involved in the local student union's council, volunteered in Erasmus Student Network in all local, national and international levels organizing trainings for volunteers and students around Europe. I believe that studying in the MIB programme really pushed me towards this international direction, and I've been taking every offered chance to live a truly cross-culturally enrichened life. I ended up doing a double degree with KEDGE Business School in France and University of Vaasa.
Even though I worked alongside my studies, the first position after graduation feels like the most important one. Taking the step from university to working life didn't really feel like such a big jump as the atmosphere at our workplace is quite the same as in University of Vaasa. I joined my company through a 2-year graduate programme at the business unit's headquarters, which has almost 2500 people working at the campus. Funny enough, I was introduced to the opportunity through a friend I made during my studies in Vaasa.
Nowadays, I work in Barcelona in 3D-printing industry. It has been amazing to be part of an IT-giant changing the manufacturing world and bringing the industry 4.0 closer to the reality. My tasks have involved planning and executing marketing activities, helping the business partners to reach understand the customer needs, developing new market entry plans, taking part in cross-cultural project teams, and many other things MIB-programme enabled me to perform. I feel like I had a running start for this position, even though I did not study 3D-printing. I think in the University of Vaasa, I learned the HOW, instead of the WHAT. And this is something I find invaluable.