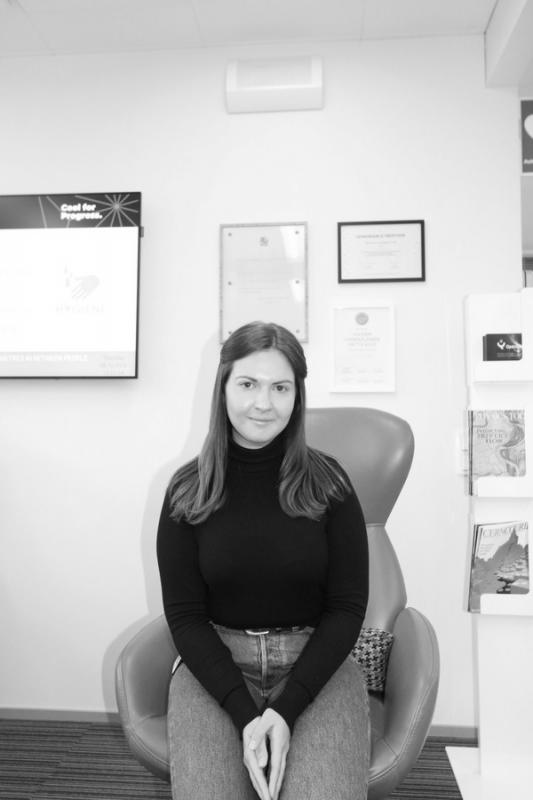 I graduated from Saimaa University of Applied Sciences as Bachelor of Business Administration in 2017 and after couple of years I was considering continuing studies further to broaden career prospects. University of Vaasa was my preferred choice when I was applying to different master's programs as I am working in an industrial tech company in Helsinki and always wanted to deepen my knowledge in building production processes and learn about development of technological innovations. Industrial Management appeared to be exactly what I was looking for: business-oriented studies with strong focus on tech innovations, analytics and processes optimization.
Before coronavirus pandemic, I was frequently travelling to Vaasa from Helsinki to attend lectures and exams by train. I liked spending time in travel by doing assignments and reading for exams.
After my first year I can say that University of Vaasa offers great selection of online courses, allows flexible schedule and has understanding and helpful staff. Some workshops with trying out augmented reality, VR in Technobothnia at Technology management course were very exciting! Among elective courses I liked to take French and it helped me to maintain my level. I have to say that a lot of courses I completed remotely but currently all courses are conducted online and I find most of them to be well thought-out, coordinated and convenient. I have a great opportunity to study in renowned university and organize study schedule in a such a way that I am working nearly full time. Master courses in Industrial Management program are quite demanding but it challenges me to become a better professional and certainly enhances my skills.
Throughout the year, a lot of events and parties for international students were organized. We never missed an opportunity to grab coffee and chat at Warrantti student organization, attend career fairs and other events on campus.
City of Vaasa is small but charming: it is very cozy and has a nice architecture. Wooden houses on campus make it truly special. The proximity of train station, city center and campus is a huge advantage for all long distance travelers.