Esteban Guerrero Rosero
Postdoctoral Researcher
Ph.D. in computing science
School of Technology and Innovations, Information Systems Science

+358 29 449 8648
Yliopistonranta 10, 65200 Vaasa
Fabriikki F388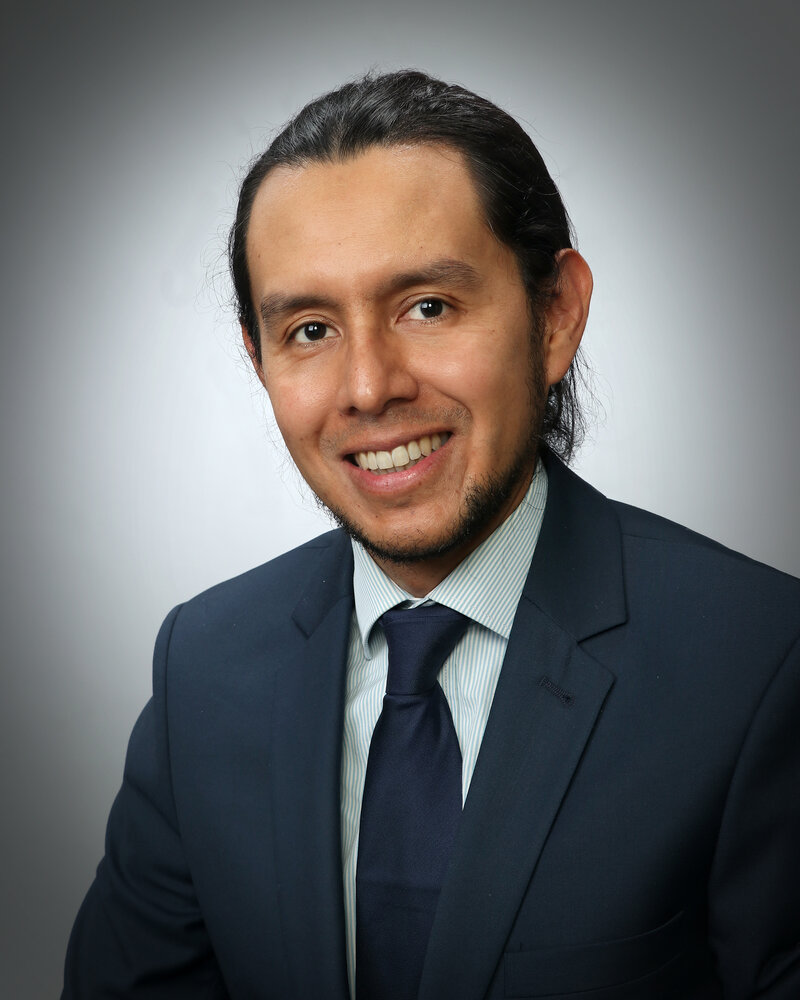 ---
My name is Esteban, I am assistant professor at the School of Technology and Innovations. I am part of the Smart Electric Systems research group.

Interests:
Artificial Intelligence (AI), specifically but not limited:
multi-agents systems (MAS)

Knowledge representation


ontologies

knowledge graphs
... and at the human side of AI:
Publications:
https://www.esteban-g.info/publications
Current project:
Project: DigiConsumers - Improving young people's financial skills in a digitalised consumer society (link)
Work package 4: "Game-based approaches and digital tools in financial education"
Roles: researcher, using AI-aproaches in gamification. Towards autonomous personalized gamification for guiding financial decisions.


News:
Last update: 09-Feb-2022
Research and pedagogy activities:

[09-Feb-22] Invited to be PC member of the second International Conference on disruptive technologies, tech ethics and artificial intelligence DiTTEt

[26-Jan-22] PC member of the 13th International Symposium on Ambient Intelligence ISAMI'22

[25-Jan-22] Invited to revise papers for the IEEE Intelligent Systems journal.

[01-Jan-22] NEW YEAR! I hope the last COVID year.

[16-Dec-21] Invited to be part of the program committee of the XIV Workshop on Agents Applied to Healthcare. Part of the 21st International Conference on Autonomous Agents and Multiagent Systems, AAMAS 2022.

[22-Nov-21] Accepted paper in the 17th ARGDIAP conference "Reasoned Argumentation. Legal, Computational and Linguistic Perspectives", title: "Eristic dialogues in persuasive gamified systems", pre-print here. Presentation: 24 Nov., slides here.

[19-Nov-21] I will part of the "Service Design" at UVAASA course's teachers: topics: "information technologies" and "digital platforms" from an AI perspective.

[19-Nov-21] I enrolled for the pedagogical course: "Educational Philosophy and Ethics" at Oulu University.

New papers:

Previous research groups:
Interactive and Intelligent Systems at Umeå University - Sweden.
Telematics Engineering research Group GIT at University of Cauca - Colombia
UNVirtual group at National University of Colombia.



PC Member/Reviewer:
IEEE Intelligent Systems journal
XIV Workshop on Agents Applied to Healthcare @ AAMAS 2022
AAAI-ICWSM 2022 16th International AAAI Conference on Web and Social Media
IEEEVR21 IEEE Conference on Virtual Reality and 3D User Interfaces
ACM CHI Conference on Human Factors in Computing Systems 2022
AAAI-22 Special Programs and Tracks (Thirty-Sixth AAAI Conference on Artificial Intelligence)
ICMI21 the 23rd ACM International Conference on Multimodal Interaction
ISAmI'21 12th International Symposium on Ambient Intelligence
DiTTEt 2021 1st International Conference on Disruptive Technologies Tech Ethics and Artificial Intelligence
EICS 2021 Engineering Interactive Computing Systems
AAAI 2021 AAAI Conference on Artificial Intelligence
AAMAS 2021 20th International Conference on Autonomous Agents and Multiagent Systems
CHI 2021 Conference on Human Factors in Computing Systems
ECAI 2020 European Conference on Artificial Intelligence
AAAI 2020 AAAI Conference on Artificial Intelligence
Knowledge and Information Systems Journal
Mathematical Reviews
The Journal of the European Association for Research on Learning and Instruction (EARLI)
International Conference on Fuzzy Systems and Data Mining(FSDM)
SMART ACCESSIBILITY conference 2018
Joint Workshop on Artificial Intelligence in Health. AIH2018 (sub-reviewer)
International Conference on Electronics, Communications and Computers (sub-reviewer)
Artificial Intelligence in Medicine (AIME) conference (sub-reviewer)
Mexican International Conference on Artificial Intelligence (sub-reviewer)
International Conference on Electronics, Communications and Computers -CONIELECOMP (sub-reviewer)
Member of following organizations/groups
Swedish Artificial Intelligence Society
Arctic Research Centre at Umeå University
EAI member
Umeå University Alumni
Umeå Naturvetar- och Teknologkår, NTK (Umeå Student Union of Science and Technology)