The University of Vaasa launches the Tuudo mobile application!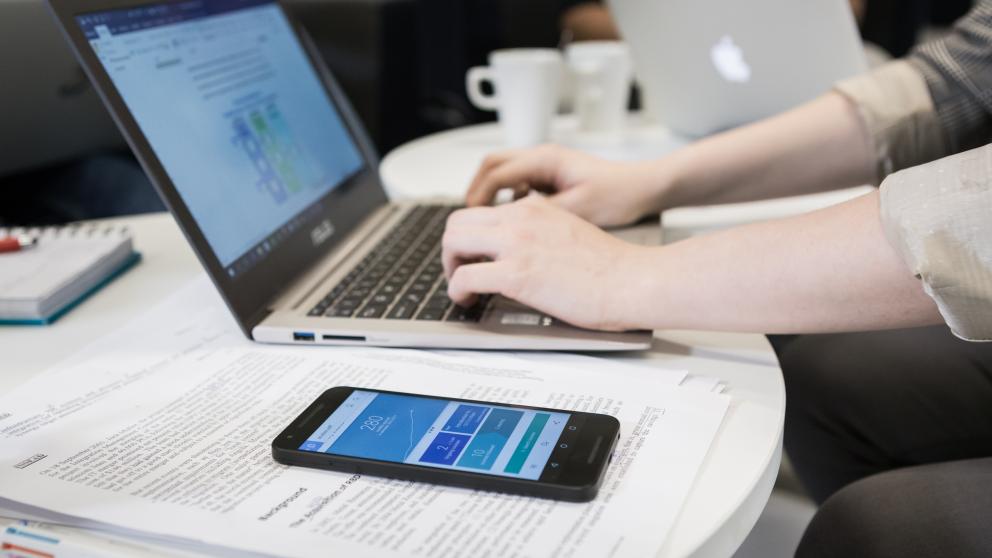 The implementation of Tuudo mobile app of the University of Vaasa is currently in progress! Tuudo's task is for example to support student's time management and to provide useful and up-to-date information related to studies. During the implementation, some of the services are already in use and some will be updated in early autumn.
During the fall Tuudo will provide among other things:
Schedule
Study records
Electronic library card and services
Restaurant menus
Local public transportation schedules
Campus maps
People and service information
Tuudo is available in app stores and is absolutely free. Use your university username and password to log in to the app. After that Tuudo keeps you logged in. Tuudo notifies you with push notifications about schedule changes and other important matters. If you wish, you can turn off the notifications on your mobile device's settings.
Tuudo does not replace all the browser-based services offered by University of Vaasa. Using the app it is not mandatory for students. So please check out your email regularly and follow the University's website to get the latest information.
More information about the app is available in Students website > Study guidance > Tuudo mobile app
If you can't sign in or you have problems using Tuudo, you can contact Tuudo organization via Tuudo's Contact Us form or by sending email to info@tuudo.fi. You can also contact our local Tuudo service by sending mail to tuudo@uwasa.fi.
Did you like the article?