University celebrates autumn term graduates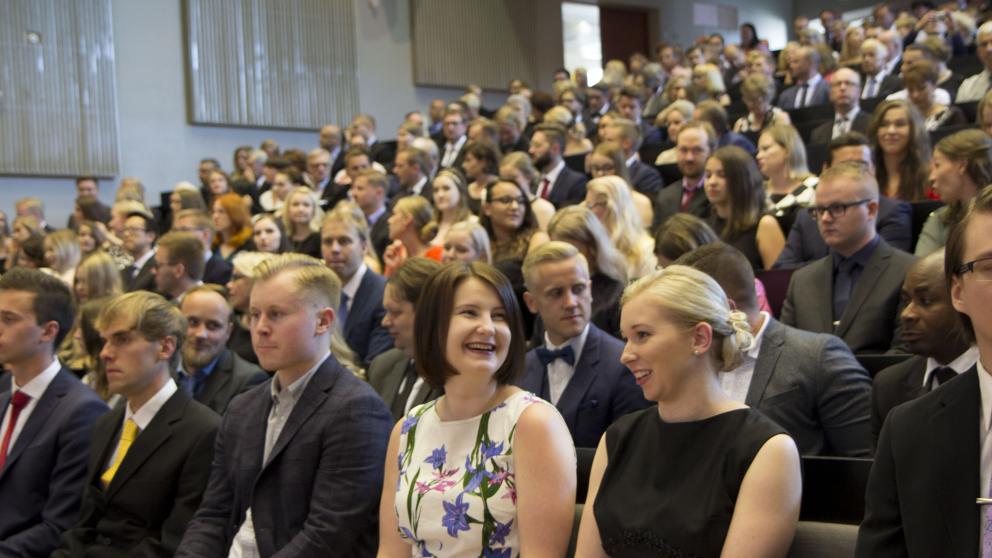 By 20 December 2021, 156 masters will graduate from the University of Vaasa during the autumn term.
The University of Vaasa will celebrate recent graduates on Monday 20 December in the publiikki event that will be held remotely due to the prevailing situation.
In addition to the 146 masters and 10 Masters of Science in Technology, 92 bachelors and six doctors will graduate from the University of Vaasa in the autumn term. 6.4% of those who have completed a master's degree are international students. A total of 248 students will complete their degree this autumn term. 
- We are proud of both the students and the staff who have made significant efforts during this exceptional time. We wish all graduates success in the future, says Annukka Jokipii, the university's vice-rector.
Publiikki is a graduation event of all the schools of the University of Vaasa where graduates receive their degree certificates. This time, the event programme includes a speech by the rector of the university and video greetings from assistant professor Susanna Kultalahti and alumni Adriana de la Garza and Pablo Cisneros Chavira, as well as the greetings from the deans.
Further information
Vice-Rector Annukka Jokipii, p. +358 29 449 8482, annukka.jokipii(a)uwasa.fi
Did you like the article?