Nyyti News 8/2022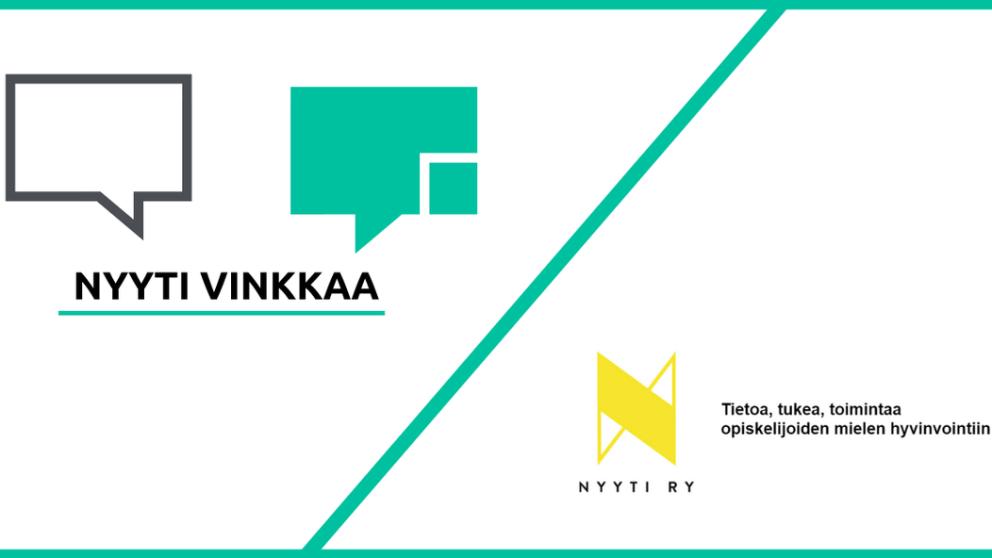 For the warm and sunny weather, one could imagine that summer is at its best. However, the calendar says that August is already halfway through and that studies are about to start. At Nyyti, our operations have started at full capacity after the summer holidays.
In this newsletter you will find information about our chats throughout the fall, as well as fall groups and trainings. Group and training information is only published in Finnish. Please notee that not all of our upcoming fall events are mentioned in this letter, so it's worth following us on social media or visiting our website regularly.
You can find the most up-to-date information about our activities on Nyyti's pages on Instagram, Facebook, LinkedIn and Linktr.ee, as well as on Twitter and Tuudo, and of course on Nyyti's website.
Nyyti´s Chat
This autumn's first English-language chat will take place on Tuesday 30 August. The subject is: How to find friends at the beginning of studies?
Studies begin and many things are changing in your everyday life? You may be moving to a new location and looking for new friends? How to manage in Finnish student culture? How can I find my place in my student community at campus or online? Let's chat and share thoughts!
Did you like the article?