VEBIC's energy laboratory inaugurated – shared investment in energy research brings expertise ...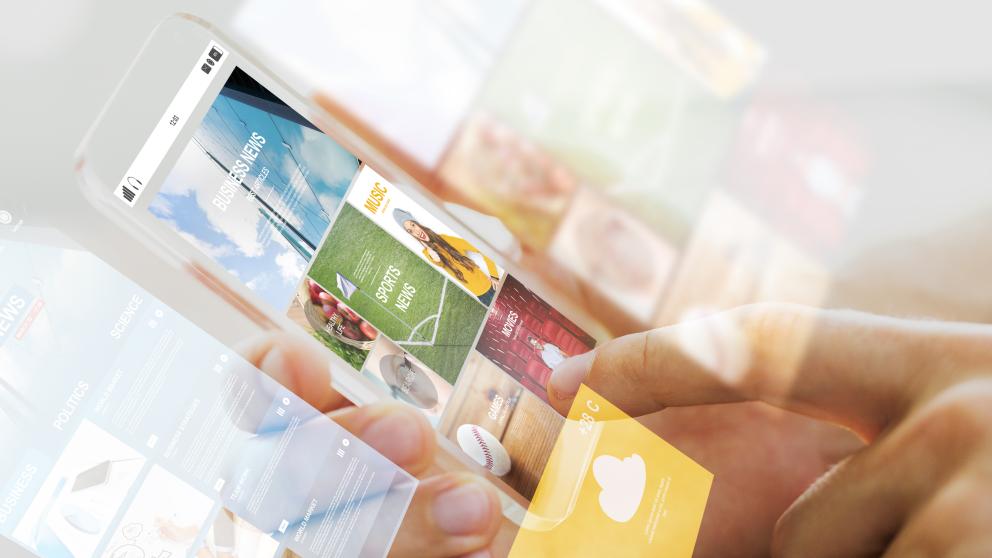 The University of Vaasa, the public sector, and local industries made a significant shared investment, amounting to millions of euros, in energy research, and this investment is now starting to yield results. The new energy laboratory complex of the University of Vaasa's VEBIC research platform was inaugurated today in Vaasa.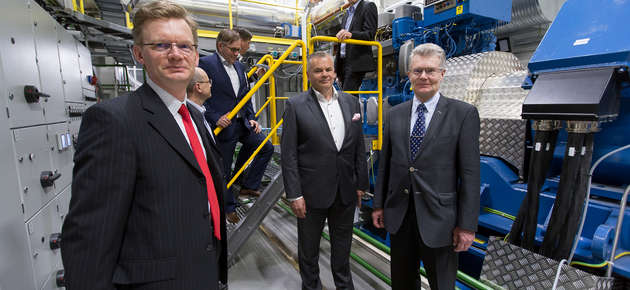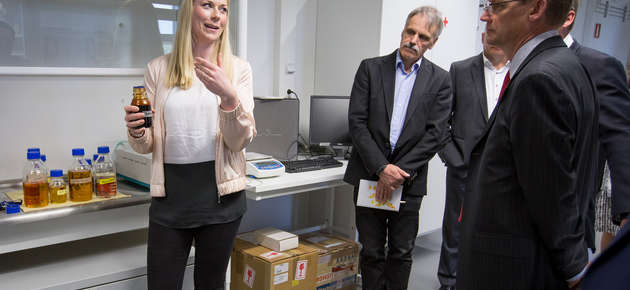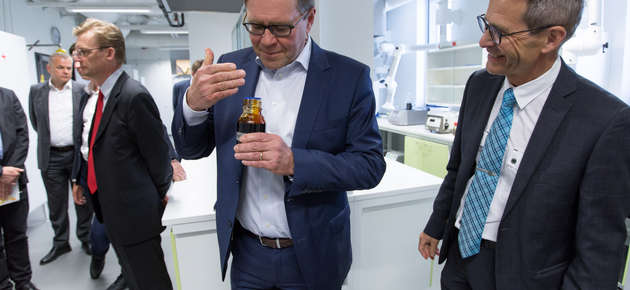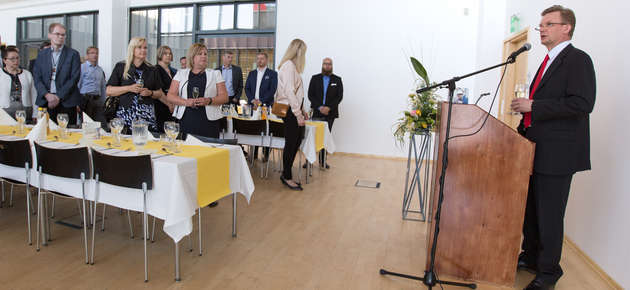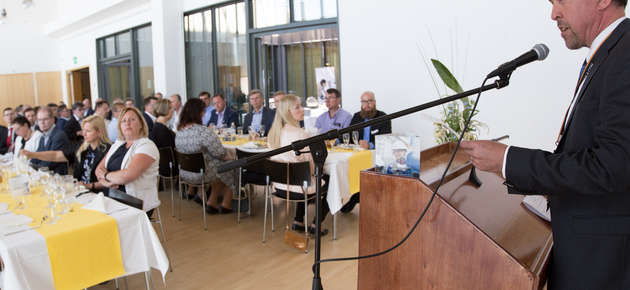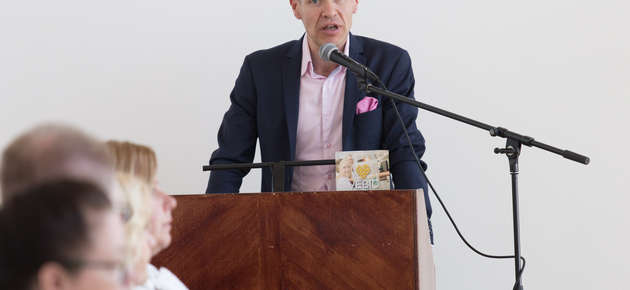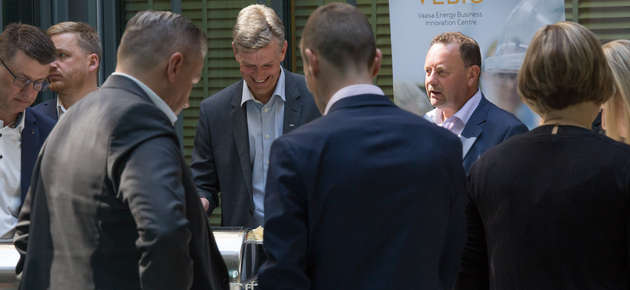 – Vaasa Energy Business Innovation Centre, VEBIC, is a unique research infrastructure in its field. The engine and fuel laboratories, which operate closely together, form a research complex that enables top-level research. What is also unique is that the financing for the new laboratory complex comes from both the private and the public sector, said Jari Kuusisto, Rector of the University of Vaasa, at the inauguration.
According to Kuusisto, internationally competitive quality is the key for future success. Research at the University of Vaasa and businesses face this challenge every day.
– By working towards a common goal, the University, businesses, and the City of Vaasa can raise expertise and competitiveness to a new level, Kuusisto commented.
VEBIC's laboratory complex includes engine and fuel laboratories. The first tests have already been run with the engine laboratory's ship engine in connection with the EU-funded HERCULES-2 research project. The goal of the research is to develop engines' fuel flexibility, reduce emissions, and improve engine control and parameter systems.
"Hybrid solutions are an essential part of future energy systems"
The University of Vaasa is participating in the new INTENS research project, which aims to boost the digitalisation of the Finnish marine sector. The project focuses specially on improving the energy efficiency of ships and reducing their emissions.
A hybrid power plant solution will be built in VEBIC's engine laboratory in connection with the research. The machinery will be modelled and a digital twin will be built to help optimise and monitor the operation of the power plant. The goal of the optimisation is to improve the energy efficiency of the power generation solution and to reduce emissions.
– Hybrid solutions are an essential part of future energy systems. Using models and digital twins makes energy use more efficient, helps minimising maintenance needs, and accelerates the optimisation of the machinery in changing circumstances. Highly digitalised energy generation systems improve the competitiveness of Finland's and Vaasa's energy industry in the field of machinery and system export, says Seppo Niemi, Professor in Energy Technology, University of Vaasa.
In addition to the University of Vaasa, the INTENS research consortium includes four other research organisations and Finland's 14 leading businesses in the marine sector. The project is coordinated by VTT Technical Research Centre of Finland Ltd. The size of the project is EUR 13 million, of which EUR 5.6 million comes from Business Finland.
"The combustion engine is more relevant than ever"
The first engine of VEBIC's engine laboratory is the 4L20 ship engine, which Wärtsilä has provided for research use. Also another engine from Wärtsilä is currently being planned.
– We in Wärtsilä want to actively cooperate with the university sector and participate in supporting it. Our goal is to carry out Finnish and international research and development projects and together with researchers to develop world-class research expertise in the field of energy, said Jonas Åkerman, who is the director of research and technology development at Wärtsilä, at VEBIC's inauguration.
Although the world is changing rapidly and new types of energy sources are available, the combustion engine is more relevant than ever according to Åkerman.
– Efficiency, ability to use different types of gaseous and liquid fuels – also renewable ones – and compatibility with other energy sources have given the combustion engine an even broader dimension as an energy converter. VEBIC has both a fuel and an engine laboratory. Thanks to the new laboratory, we will be able to continue the development together with young researchers, Åkerman said.
Besides engines, other new energy-related technologies and business ideas are already a topic of discussion.
– This development requires networking and expertise and energy and innovations, in which VEBIC plays a critical role for Wärtsilä, Åkerman commented.
"Being a pioneer in the energy sector takes courage"
Among the speakers at the inauguration was Herkko Plit, the President and CEO of Baltic Connector, the company constructing a gas pipeline between Finland and Estonia.
– It takes courage to be a pioneer in the rapidly changing energy sector. Innovations and progressive solutions play a key role for those who succeed, Herkko Plit said.
According to Plit, the future potential of energy generation is in distributed energy systems. They require energy transmission where the additional value is generated with the utilisation of real-time data.
– One example of this is using the gas infrastructure for energy transmission. Electricity generated through solar power can be converted to synthetic gas and transmitted even long distances cost-efficiently and used as electricity at the destination utilising data management powered by AI. I believe that Vaasa has the expertise and courage to act as the innovator in this transformation, Plit said.
Vaasa Energy Business Innovation Centre, VEBIC, is hosted by the University of Vaasa, Finland and focused on energy and sustainable development. It is an open multi-disciplinary research and innovation platform that comprises a new, unique laboratory complex with fuel and engine laboratories. VEBIC combines multi-disciplinary research with expertise from the business world. The outcome is solutions with a global reach that combine low-emission energy generation with sustainable businesses. VEBIC's fuel and engine laboratories are located in the EnergyLab building in Vaasa's Palosaari district.
VEBIC website: www.vebic.fi
VEBIC news: www.uwasa.fi/en/news/category/VEBIC
Further information
Rector Jari Kuusisto, University of Vaasa, tel. +358 29 449 8291, jari.kuusisto@uwasa.fi
Seppo Niemi, Professor in Energy Technology, tel. +358 29 449 8304, seppo.niemi@uwasa.fi
Did you like the article?