Honorary doctor, MIT professor Eric von Hippel visited the University of Vaasa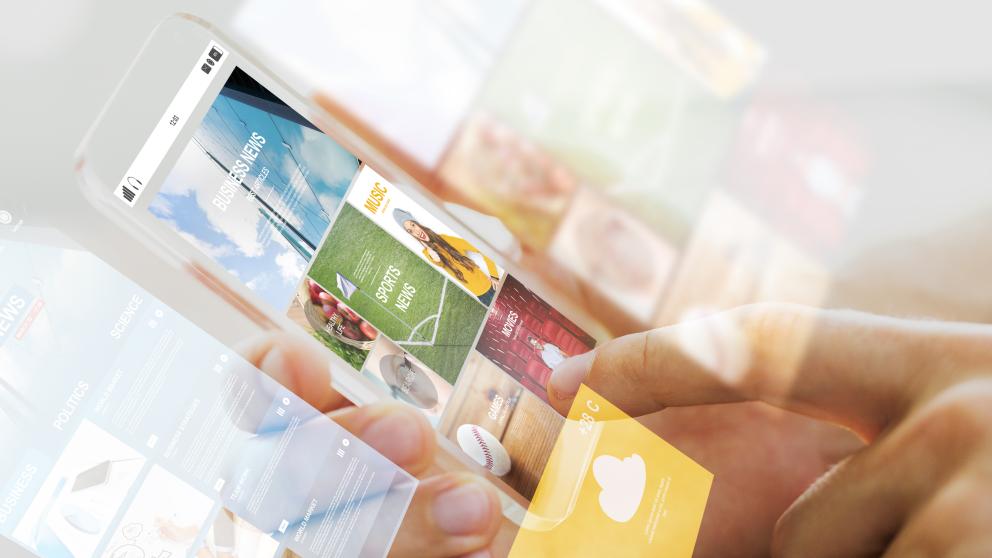 Honorary doctor of the University of Vaasa, professor Eric von Hippel from MIT Sloan School of Management gave a guest lecture "Emerging User Innovation Paradigm and Free Innovation" on Friday 19th of October. Von Hippel was promoted at Conferment Ceremony in September while absent. In the beginning of his lecture, he was given a doctoral hat, doctoral sword and diploma.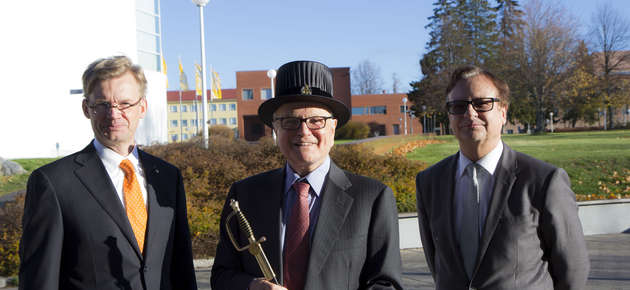 – The honorary doctorate being granted to me by the University of Vaasa is a very special honor, and full of meaning to me. I have long admired the values of Finnish society, and have worked for many years with Rector Jari Kuusisto as a fellow scholar and coauthor to help make Finland a world leader in the field of free innovation, says von Hippel.
Eric von Hippel works as professor at MIT Sloan School of Management in the United States where he holds two professorships. He is Professor in Management and Professor of Management of Innovation and Engineering Systems. He received his doctorate in philosophy at Carnegie-Mellon University.
The University of Vaasa has conducted collaborative research for many years with von Hippel and with his help has developed the researcher exchange with MIT Sloan School of Management. The result has been high-quality scientific publications and a policy programme for demand and user-driven innovation developed together with the Ministry of Economic Affairs and Employment. Thanks to von Hippel, the University of Vaasa can utilise MIT's user innovation materials in its teaching.
– I am making my first visit to Vaasa on this occasion, and will be very eager to learn more about the wonderful qualities of the University of Vaasa during my visit.
Eric von Hippel is known for his pioneering international research in user innovations. In his lecture at the University of Vaasa, he explained a new "free innovation paradigm".
– Free innovation involves innovations developed and given away by consumers. It is an inherently simple, transaction-free, grassroots innovation process engaged in by tens of millions of people.
Free innovation is carried out in the "household sector" of national economies.
– In contrast to the business or government sectors, the household sector is the consuming population of the economy, in a word all of us, all consumers.  Ffree innovation has very important economic impacts but, from the perspective of participants, it is fundamentally not about money.  It also increases both social welfare and corporate profits - it is a win-win.
Did you like the article?