Dissertation: Skiving from youth homes can lead to criminality or victimhood – investments ...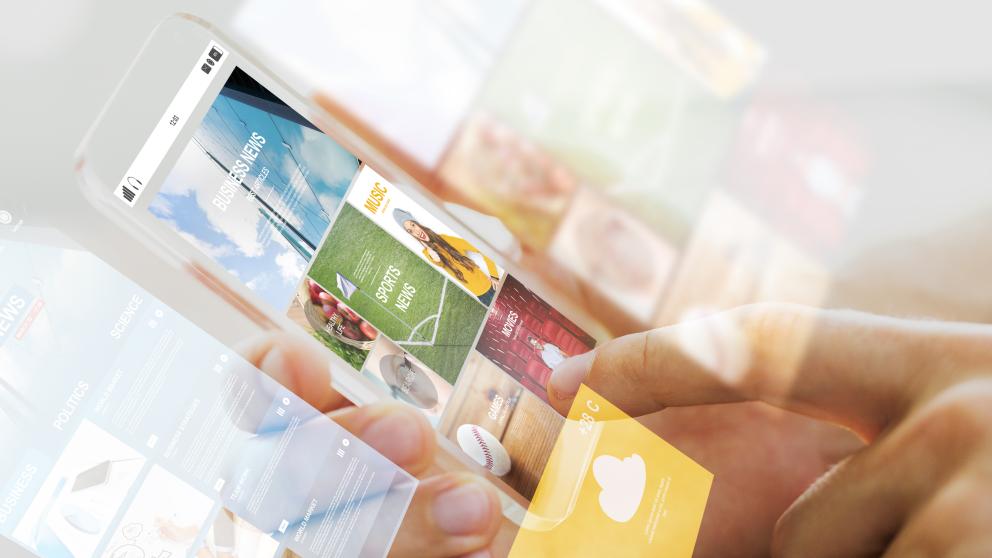 Unauthorised absences ("skiving") among institutionalised children represent a significant risk to the safe development of children. According to Sami Isoniemi's doctoral dissertation, at least one in ten children fall victims to crimes during unauthorised absences in Finland, and almost one in three commit crimes. At present, the police and other bodies do not seek active collaboration to prevent such absences. The doctoral dissertation proposes changes to the guidelines and practices used by the police.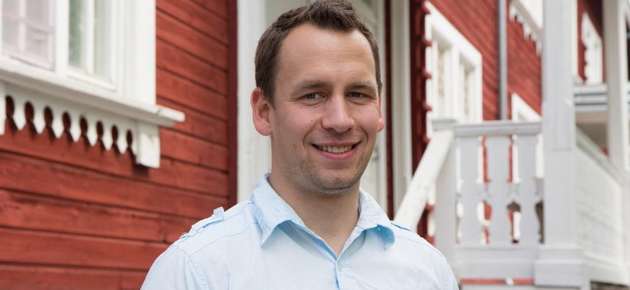 The doctoral dissertation in the field of public law written by Sami Isoniemi, Master of Administrative Sciences, focuses on unauthorised absences from foster care placements by children placed into care on the basis of the Child Welfare Act, as well as the failure of children to return to such placements ("skiving").  The research examines the absences recorded by the police in 2013 and 2014 in Finland, as well as criminality and victimhood among children who went out without permission in these years.
The research shows that more than 3,000 unauthorised absences are recorded in police statistics annually in Finland, and almost one-third of the absences last for at least a week.
"This is a socially significant phenomenon. Many factors make unauthorised absence an unsafe situation for children. Not every party seems to take unauthorised absence seriously. The current situation is liable to endanger the health and safe development of children. Furthermore, operating practices do not follow the principle of the primality of the child's interest," says Sami Isoniemi, who will defend his doctoral dissertation at the University of Vaasa on Monday 17 June.
The same children and the same foster care placements tended to accumulate unauthorised absences. According to the research, 79 per cent of children who go out without permission once will go out repeatedly without permission.
Preventive action by the police should stretch to unauthorised absences
"The police and other bodies do not seek to work in active collaboration to prevent unauthorised absences. Nonetheless, at least one-quarter of absences end in police intervention, and frequent absentees also keep the police occupied in other ways," says Isoniemi.
The Finnish practice is for the child protection authority that decided on the placement to request executive assistance from the police to track down the child and return him/her to the foster care home. This is not the same as searching for a missing person: it is a child protection task, in which the police cede authority to the child protection authority. The police should follow the guidelines and conduct an active missing person's investigation when the missing person has not been otherwise contacted within a reasonable period of time. However, this does not occur in practice with unauthorised absences. For example, unauthorised absences lasting more than one week are not treated as missing-person cases for the purposes of police records.
The prevailing practice is rooted in the National Police Board's guidelines. The doctoral dissertation proposes that the police's preventive activities be extended to debriefings following unauthorised absences in order to ensure the overall safety of children. A risk assessment and monitoring form should also be created for unauthorised absences.
"When unauthorised absences occur, the relevant bodies should intervene and ensure that the present state is safe for the child. If the causes of unauthorised absences were identified, it would also be possible to assess the risks arising during such absences, such as criminal behaviour or falling victim to crime."
Statistics do not tell the whole truth
The overall research conducted on unauthorised absences and the sampling study conducted on children absent without permission indicate that it is difficult to produce reliable statistics due to inadequate records on the total number and duration of unauthorised absences and differences in the practices for keeping such records.
The true extent of the phenomenon can only be estimated. In addition, deficiencies and challenges were identified in the police records and the operating practices of the police and other bodies indicating substantial room for improvement in terms of the practices relating to unauthorised absences and the approach to the phenomenon.
Children who repeatedly skive are often the victims or suspects of crimes
The sampling study examined the incidents in which children who were absent without permission were suspected of or fell victim to crimes. Reports were also found to accumulate in this area.
In itself, unauthorised absence is not an explanatory factor in criminal behaviour, but children who are repeatedly absent without permission committed the vast majority of the crimes among children absent without permission.
More than half of the children in the sampling study had been suspects in crimes that were subject to public prosecution and that could result in a prison sentence. The suspected crimes were often quite serious, including robberies, assault and narcotics offences. In terms of falling victim to crimes, the children had been victims of assaults or sexual offences in the vast majority of cases. Children also fell victim to similar crimes when they were absent without permission. The research also showed that it was often the same people who fell victim to crimes as were suspected of committing crimes. The crimes that children were suspected of committing during unauthorised absences included very serious offences, such as robbery and aggravated robbery.
FACT
Every year, there are more than 3,000 incidents of skiving
Unauthorised absences and unauthorised absentees
More than 3,000 unauthorised absences are recorded annually[1]
Over two years, almost 90,000 days of unauthorised absence were recorded
Almost one-third of the absences last at least a week
39 absences ended on the same day or the following day
The 10 most common foster care placements[2] constitute 36 of all of the absences
10 active absentees were responsible for 6 per cent of all absences
Once a child has been out without permission once, they are absent an average of 6.9 times. Absences accumulate, and the median number of absences is 4.
In 24 per cent of absences, the police found the child. In 39 cases, the police records do not state the reason for the absence coming to an end
Criminality and victimhood among children and youths who are absent without permission
One in every ten children have fallen victim to crime when they were absent without permission
One in every three children have been suspected of committing a crime due to actions they took while absent without permission
Once a child has been out without permission once, they are suspected an average of 8.4 times. Suspected crimes accumulate, and the median number of suspected crimes is 3.
16 per cent of absentees had not been suspected of any crimes
1.5 per cent of absentees were responsible for 17 per cent of all the crimes committed by absentees
30.5 per cent of children who were absent without permission fell victim to crimes, and 5.5 per cent were the victims of more than one crime.
Further information
Sami Isoniemi, tel. +358 40 7514 360, sami.isoniemi(at)gmail.com
Isoniemi, Sami (2019) Sijaishuoltopaikasta luvatta poistuminen ja sinne palaamatta jääminen poliisin lastensuojeluviranomaiselle antaman virka-avun näkökulmasta. Acta Wasaensia 423 Doctoral Dissertation. University of Vaasa.
Publication pdf: http://urn.fi/URN:ISBN:978-952-476-865-8
Publication orders: https://verkkokauppa.juvenes.fi/tuote/24758/
Details of the doctoral candidate
Sami Isoniemi was born in Seinäjoki in 1986 and graduated from Kurikan lukio upper secondary school in 2005. He holds a bachelor's degree from the Police University College. Isoniemi graduated from the University of Vaasa with the degree of Master of Administrative Sciences in 2012. He lives in Vaasa and works as a Detective Chief Inspector for the Ostrobothnia Police Department.
Sami Isoniemi was taken into care as a child and grew up in a foster family. He has been active in advancing the field of child protection for more than a decade, contributing to activities such as Pesäpuu ry's Survivors group of experts by experience.
Public defence
The public examination of M.Sc. (Admin) Sami Isoniemi's doctoral dissertation "Sijaishuoltopaikasta luvatta poistuminen ja sinne palaamatta jääminen poliisin lastensuojeluviranomaiselle antaman virka-avun näkökulmasta " will be held on Monday 17 June 2019 at 12 o'clock in auditorium Wolff. The field of dissertation is Public Law. The defence will be held in Finnish.
Professor Anssi Keinänen (University of Eastern Finland) and Assistant Professor Laura Kalliomaa-Puha (University of Tampere) will act as opponents D.Sc. (Admin), LL.M, University Lecturer Niina Mäntylä as a custos.
---
[1] Among the interesting observations made during the sampling study was the fact that 10–16 per cent of unauthorised absences are recorded in ways other than executive assistance requested by the child protection authorities, meaning that the absence is not automatically included in the unauthorised absence statistics. In reality, the phenomenon is even larger than it appears, as Isoniemi's register study demonstrates
[2] Also includes a home from which the child does not return to a foster care placement or the child is taken into care while fleeing from the home
Did you like the article?