Image
Sustainable and Autonomous Systems
Smart Systems Developers
Master's Programme in Sustainable and Autonomous Systems
Are you curious about sustainable living and autonomous systems? Do you want to learn how to build robotic solutions to various industries such as production, energy, transportation and logistics? Do you wish to broaden your expertise in real-time embedded systems, wireless communication, computer vision and other environmental sensing?
Gain a new perspective into ICT
Sustainable and Autonomous Systems is a new master's programme to educate experts who can consider the needs and opportunities of sustainable development in autonomous systems related to for example energy harvesting, smart cities and communities, locational awareness, concepts of AI and machine learning, as well as cyber security of systems.
After completing the degree, you will be able to develop sustainable and ethical solutions and new knowledge to benefit the society and industry. Moreover, you will gain valuable career skills such as problem-solving and decision-making, critical thinking, working in international teams, project management and entrepreneurial approach.
The education is a joint effort by University of Vaasa and University of Oulu. As a student of Sustainable and Autonomous Systems you can build a unique study path combining courses from these two Finnish universities strong in the field of engineering at the same time. Regardless of the city you choose, you will get the full on-campus experience. The programme uses various modern teaching methods; in addition to on-campus courses, for example hybrid and blended learning are utilised.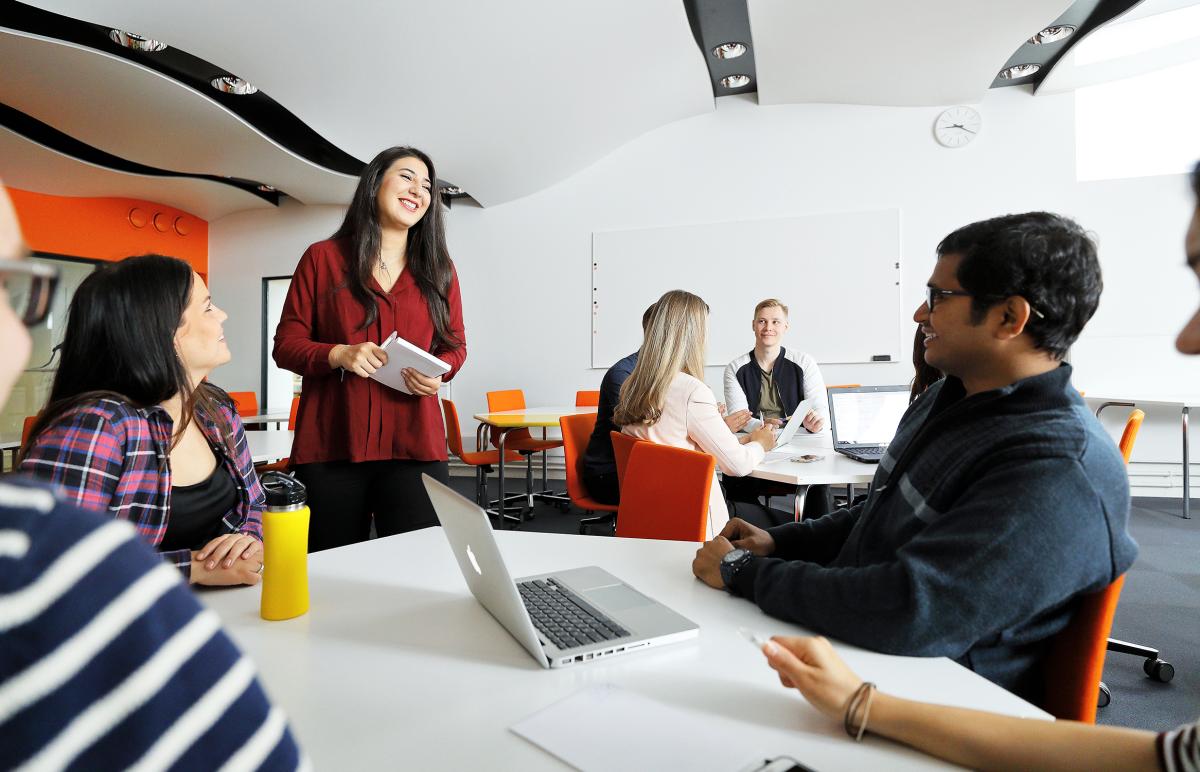 The graduates of Sustainable and Autonomous Systems will be able to:
Apply the advanced knowledge and related technologies of sustainable autonomous systems to conduct research and product development.
Develop solutions and new knowledge to benefit the society and industry while taking into account sustainable development and engineering ethics.
Acquire the latest knowledge in one's own and new fields and use it for product development, research and specialist tasks.
Apply the scientific method and follow the state of science in the field of sustainable autonomous systems so that the student has sufficient skills for scientific postgraduate studies.
In addition, the student has good skills in: analytical and critical thinking, problem-solving and decision-making, life-long learning, oral and written communication, team-working in international teams, project management, business-thinking, and use of IT.
In addition, the programme provides eligibility for doctoral studies in the field of Communications engineering, Electrical and Computing Engineering, Automation engineering, or in related technical fields.
Content
The two-year study programme comprises 120 ECTS and leads to a Master of Science in Technology degree.
Apply here
Applications to the International Master's Degree Programmes are done in the Studyinfo system during the application period.
Meet the Teaching Staff
The University's education is based on scientific research. We are in continuous dialog with enterprises and the surrounding environment as to enable us to offer the latest knowledge for society's use in the future as well. Get to know your teachers before-hand by reading more.
For more information about admissions please contact: admissions@uwasa.fi

For further information about the content of the programme please contact:
Mohammed Elmusrati
Professor
School of Technology and Innovations, Telecommunications Engineering

Open profile page
Marjukka Isaksen
Education Specialist
University Services, Study and Education Services

firstname.lastname@uwasa.fi
Open profile page