Image

Smart Energy
Developers for Smart Energy Solutions
Master's Programme in Smart Energy
Are you interested in smart energy systems, combination of new technologies and business models? Do you wish to have capabilities for creating innovative and sustainable energy solutions for the future?
Developers for Smart Energy Solutions
Changes and disruption of traditional power and energy systems require a new set of skills in order to realize the transition to smarter, more flexible and renewable energy systems. Next generation electrical power engineers need to understand increasing amount of different interdisciplinary interactions ranging from new technologies to customer needs and different energy policies. 
The new, multidisciplinary Master's Programme in Smart Energy offers students the latest knowledge in ongoing energy transition and excellent capabilities to renew the industry and create future-proof solutions for sustainable and smart energy systems.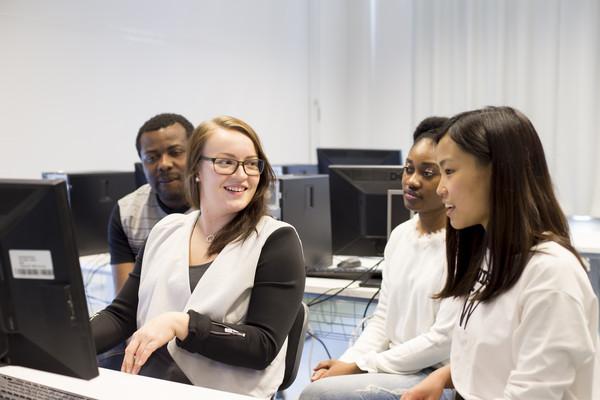 Teaching outcomes
The programme consists of three blocks:
1) Smart and Flexible Energy Systems, 2) Digitalisation and 3) Business studies
and provides its students with good analytical skills and wide expertise about key smart energy systems enabling technologies (such as battery energy storages, microgrids, big data analytics, artificial intelligence, 5G, hybrid AC/DC systems with power electronics), future market and business models.

In order to apply for admission to the Master's Programme, the applicants should have completed a Bachelor's degree in an appropriate field (e.g. electrical engineering, energy technology, automation technology, telecommunications engineering).

The two-year programme leads to a Master of Science in Technology degree.
Apply here
Applications to the International Master's Degree Programmes are done in the Studyinfo system during the application period.
Student and Alumni Experiences
Meet the Teaching Staff
The University's education is based on scientific research. We are in continuous dialog with enterprises and the surrounding environment as to enable us to offer the latest knowledge for society's use in the future as well. Get to know your teachers before-hand by reading more.

For more information about admissions please contact: admissions@uwasa.fi

For further information about the content of the programme please contact:
Hannu Laaksonen
Professor
School of Technology and Innovations, Electrical Engineering

firstname.lastname@uwasa.fi
Open profile page
Marjukka Isaksen
Education Specialist
University Services, Study and Education Services

firstname.lastname@uwasa.fi
Open profile page
Chat with our students
Do you want to know what it is like to pursue a Master's degree at the University of Vaasa? Our student ambassadors are here to tell you about the studies, the university itself and student life in Vaasa, based on their own experience.