Image

Fuel-lab, ICE-lab, geoenergy laboratory and FREESI-lab
Within the interdisciplinary research platform of VEBIC, the University of Vaasa has uniquely integrated laboratories for boosting future fuels (fuel-lab), combustion engines (ICE-lab), geoenergy laboratory and research for reliable integration of electrical and energy systems (FREESI-lab).
The fuel-lab is a research laboratory that provides analyses for liquid fuels. In addition to research projects, it offers services from single analysis to larger customer projects. Ask for more information: fuellab@uwasa.fi
The ICE-lab comprises a medium-speed Wärtsilä 4L20 engine for marine and power plant applications, loaded by an ABB alternator. The test bench uses a Speedgoat model-based control system. An ABB drive enables engine operation at variable speeds. The exhaust system makes it possible to study various exhaust cleaning systems. The large measurement system covers determination of engine performance, combustion analyses, gaseous and particulate emissions, air and exhaust pressures, temperatures and flow rates. The University of Vaasa has also validated in-house and commercial toolchains for simulation of engine and propulsion systems.
Within the geoenergy laboratory, there is mobile research equipment suitable for various field measurements. The DTS measurement device (distributed temperature sensing with fibre optics) has been used to study heat transfer, for example, in sediment and asphalt fields. The TRT carriage has been constructed for testing the thermal response of boreholes and other shallow geothermal sources. These mobile research devices enable on-demand research anywhere in Finland. For further inquiries, please contact sonja.heikkila@uwasa.fi.
The Future Reliable Electricity & Energy System Integration laboratory (FREESI-lab) consists of Protection, Automation and Communication (PAC) laboratory for testing and training the IEC 61850 based protection systems as well as OPAL-RT OP5600 real-time simulator platform, which at present time, enables controller hardware in the loop (CHIL) simulations of Smart Grids. The FREESI-lab is connected to the Sundom Smart Grid living lab environment, which is a real medium voltage grid providing a continuous IEC 61850 based data stream from twenty nodes. The ongoing and future investments into the FREESI-lab will enable the expansion of research activities and cooperation especially in the area of smart and flexible energy systems.
Internal Combustion Engine & Fuel laboratory (ICE-lab & fuel-lab)
Internal Combustion Engine & Fuel laboratory (ICE-lab & fuel-lab)
Wärtsilä 4L20 engine for research use
Smaller engines, as well, plus large electric equipment

Alternators
Frequency converters
Transformers
Gen-set automation system
Data acquisition system

Fuel laboratory works in close cooperation with the engine laboratory and regional chemistry laboratories

Unique combination of fuel and engine research
Analyses (fuel-lab)
Water content (biodiesels and bio oils), EN ISO 12937

Oxidation stability index, EN 14112, EN 15751

Density, ASTM D7042

Kinematic viscosity, ASTM D7042

Acid number, EN 14104

Iodine number, EN 14111

Surface tension, manufacturer's device

Ester content, EN 14103

Trace elements, ICP OES, EN 14538 and manufacturer's device

Ca, K, Mg, Na, P, Al, Cu, Fe, Mn, Si, V, Zn, Pb, S

Flash point, EN 2719 + others

Cold filter plugging point, EN 116

Cloud point, EN 3015

Pour point, EN 3016

Distillation curve, EN ISO 3405 + others

Cetane index, EN ISO 4264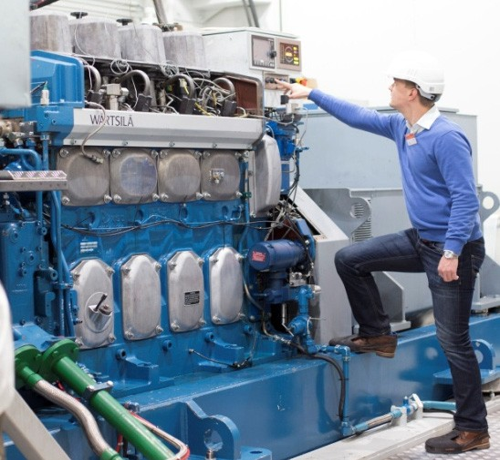 Research focus, ICE-lab & fuel-labl
Flexible hybrid power generation
Fuel flexibility, renewable fuels and blends, combustion
Improvement of energy economy and emissions performance
Improved electric equipment and automation of engine-driven power plants
Validation of new systems
Research services for the academic community, companies and research institutes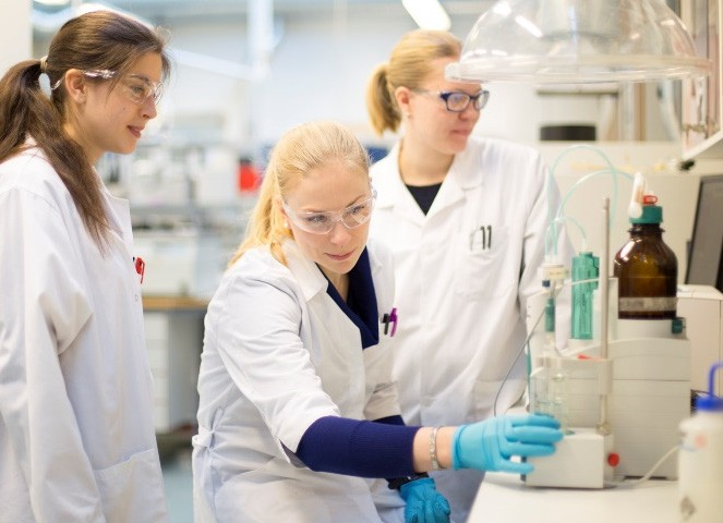 Contact persons, ICE-lab & fuel-lab
Sonja Heikkilä
Laboratory Manager
School of Technology and Innovations

firstname.lastname@uwasa.fi
Open profile page
Katriina Sirviö
Senior Researcher
School of Technology and Innovations, Energy Technology

firstname.lastname@uwasa.fi
Open profile page
Future Reliable Electricity & Energy System Integration laboratory (FREESI-lab)
Facilities at FREESI-lab
Real time simulator (OPAL-RT)

PAC (protection, automation and communication) lab

Power electronics and microgrids

Battery cell testing

Cyber Physical System Security (CPS) for critical infrastructures (energy systems)

Real time simulator (OPAL-RT) based HYPERSIM

Communication system simulation/emulation based EXata

Central and distributed energy system controllers

Sundom Smart Grid living lab
Research focus at FREESI-lab
Advanced ICT based protection, fault management and condition monitoring solutions

Testing and developing IEC 61850 based protection systems

Cyber-physical security & resiliency of energy networks

Information security, resilient time synchronization and robust connectivity in cyber-physical systems

Control of inverter interfaced DER

Hierarchical control and management of microgrids

Flexibility services, sector coupling

Energy communities & new market structures

Battery cell modelling

Battery energy storages in various applications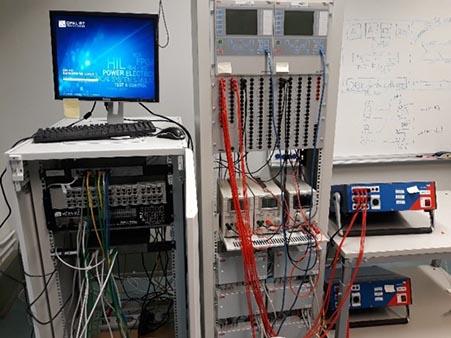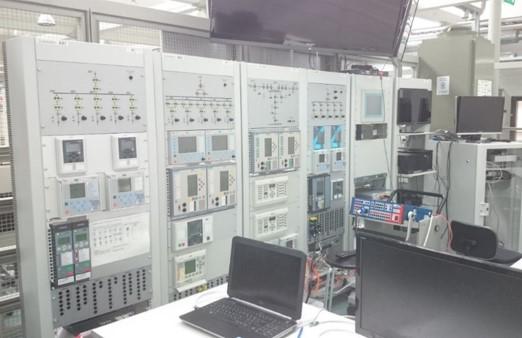 Contact persons, FREESI-lab
Kimmo Kauhaniemi
Professor
School of Technology and Innovations, Electrical Engineering

firstname.lastname@uwasa.fi
Open profile page
Hannu Laaksonen
Professor
School of Technology and Innovations, Electrical Engineering

firstname.lastname@uwasa.fi
Open profile page
Heidi Kuusniemi
Director, Digital Economy
Digital Economy

firstname.lastname@uwasa.fi
Open profile page
FREESI Lab: Cyber Physical System Security
Tero Vartiainen
Professor
School of Technology and Innovations, Information Systems Science

firstname.lastname@uwasa.fi
Open profile page
Mike Mekkanen
Senior Researcher
School of Technology and Innovations, Information Systems Science

firstname.lastname@uwasa.fi
Open profile page
Geoenergy laboratory equipment
TRT (thermal response test) carriage:

heating power at 1 kW intervals in the 18 kW power range

frequency inverter controlled circulator

electrical connection 32A / 400V 3~

length of measuring pipes ca. 4 m

measurement technology implemented with sensors connected to the serial bus

data transmission by computer and wireless router

remote measurement control

heat pump allows two-way testing

weather station
DTS (distributed temperature sensing) device

spatial resolution 1 m

temperature resolution <0.01°C
Pyranometer

Water heat exchanger
Key research areas of the geoenergy laboratory:
Heat transfer

Heat storage

Sector coupling

Thermal response tests for dimensioning energy well fields

basal temperature of the bedrock and thermal conductivity, thermal resistance and diffusion coefficient of the energy well

Simulations
Geoenergy laboratory, contact persons
Sonja Heikkilä
Laboratory Manager
School of Technology and Innovations

firstname.lastname@uwasa.fi
Open profile page